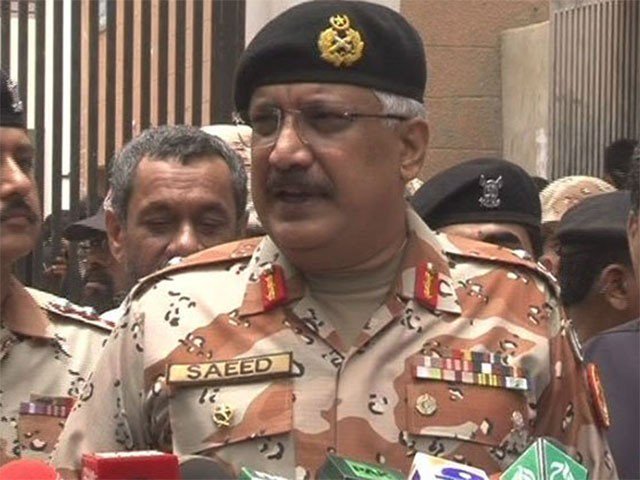 ---
Director General Rangers Sindh  Maj Gen Muhammad Saeed has said that if protests in Karachi get out of control then due action will be taken against them in line with the federal government directives, Express News reported.

Addressing an event in Karachi on Thursday, he said that the city ranked sixth among the most dangerous in the world, but today it ranks 67th owing to efforts of law enforcement agencies.

On Wednesday, the Supreme Court had acquitted Aasia Bibi – a Christian woman accused of blasphemy in 2010 and sentenced to death – and set aside an earlier judgment passed by a lower court. The verdict triggered protests in many cities of the country including Karachi.

The DG Rangers went on to say that in 2017 and 2018 no loss of life was caused by terrorism in Karachi.

PM warns against challenging writ of the state

Maj Gen Saeed said that there has also been a sharp decline in target killing, kidnapping and extortion in the mega city, adding that, there was not even a single case of electoral violence in the city on polling day back on July 25.

"Security forces continue to sacrifice their lives to see the law and order situation in the city improve," he said.

There is no example in the world of the transformative change in the law and order condition in the last five years like that of Karachi.
COMMENTS
Comments are moderated and generally will be posted if they are on-topic and not abusive.
For more information, please see our Comments FAQ