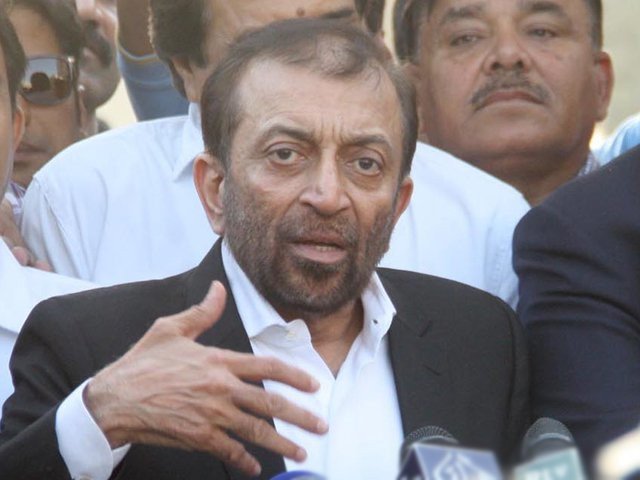 ---
The Rabita Committee of Muttahida Quomi Movement- Pakistan (MQM-P) has accepted the resignation of senior leader Dr Farooq Sattar, Express News reported late Saturday night.

The coordination committee has also decided to issue a show-cause notice to Sattar.

The development comes in the wake of Sattar's confirming that he is weighing up an offer to join the ruling Pakistan Tehreek-e-Insaf (PTI).

On July 25 general elections, Sattar lost the NA-247 seat to PTI candidate Dr Arif Alvi.

Farooq Sattar resigns from MQM-P's Rabita Committee

While talking to the media, Deputy Convener Naveed Jameel said, "Dr Farooq Sattar's resignation has been accepted and that the party would also issue a show-cause notice to him."

"He will be served a show-cause notice for forming a committee as no individual has a right to make a committee," said Jameel, adding, "The right to form a committee rests with the party's Rabita Committee only."

The deputy convener went on to say that the party has reservations about Dr Sattar. "We hope that he will abide by the code of conduct and submit a reply."

In September, Sattar Stepped down from the Rabita Committee.

According to details, Sattar stated in his resignation that he could no longer perform his duties in the capacity any longer.