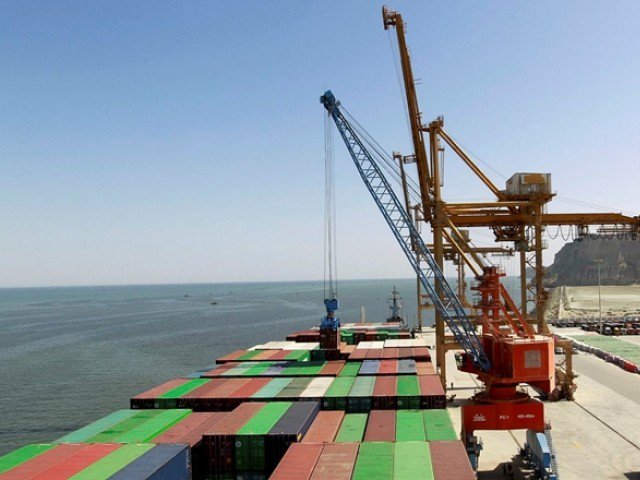 ---
ISLAMABAD: Pakistan eyes nearly $8 billion investment from China and Saudi Arabia, under the China-Pakistan Economic Corridor (CPEC), in road, energy and oil sectors, after the new government decided to pick schemes on their 'merits'.

Decisions are being taken after the Pakistan Tehreek-e-Insaf (PTI) government completed its internal review of the multibillion dollar strategic initiative and came to a decision to open the corridor for investment by other countries that are either members of the Belt and Road Initiative (BRI) or on friendly terms with China and Pakistan.

Priorities set for CPEC were not right in the past and some of the transport and road infrastructure projects were selected for phase-I of CPEC due to political reasons, said Federal Minister for Planning, Development and Reform Makhdoom Khusro Bakhtiar on Monday. He was speaking at a meeting of the Senate's Special Committee on CPEC, chaired by Senator Sherry Rehman of the Pakistan Peoples Party (PPP).

Officials of the planning ministry also confessed that the western route of CPEC was not funded by China - a stance that is contrary to earlier public statements and against the resolution passed by All Parties Conference.

While responding to questions raised by committee members, the minister said that the government has decided to reprioritise CPEC. He said that the imported coal-fired CPEC projects, mainly 1,320 megawatts (MW) Rahim Yar Khan, have been put on the backburner.

Instead, two new hydropower projects would be proposed to the Chinese authorities in the next meeting of the Joint Working Group on Energy for their inclusion in CPEC, said Bakhtiar.

These two energy projects include the 700-megawatt (MW) Azad Pattan hydropower project, having an estimated cost of $1.4 billion and 640-MW Mahl hydropower project worth $1.2 billion, said CPEC Project Director Hasaan Daud. Both these projects are located in Azad Jammu and Kashmir.

The committee was also informed that Pakistan will propose to include western route project (Dera Ismail Khan-Yarik-Zhob road) to the Chinese authorities. The cost of this project is Rs76.5 billion or $612 million.

"The western route projects are not funded by China under CPEC," admitted the project director of CPEC before the special committee of the Senate. He said that the rest of the four schemes are funded by Pakistan through the Public Sector Development Programme (PSDP).

Had national interests been supreme in the CPEC planning, the western route would have been given preference over the eastern route, said Senator Usman Kakar. He said that the eastern route was picked for construction due to Punjab-centric approach of the last government.

While responding to a question after the committee meeting, the planning minister said that Saudi Arabia can invest in oil refinery to be set up in Gwadar under the economic corridor. He said setting up oil refineries and petrochemicals sector in Gwadar was part of the PTI government's plan to make Gwadar a hub of transshipment.

But the minister said that it was too early to say whether a memorandum of understanding (MoU) can be signed on Saudi oil refinery during Tuesday's visit of Prime Minister Imran Khan to Jeddah and subsequent visit by Saudi Crown Prince Mohammed bin Salman to Pakistan.

Shell plans to invest $15-16m to meet growing demand

Officials said there were discussions to set up an oil refinery in Balochistan of up to 100,000 barrels per day (bpd). Earlier, the United Arab Emirates (UAE) government had abandoned the project that had $5 billon cost. Now the same refinery can be established by Saudi Arabia.

During his last days in power, former prime minister Shahid Khaqan Abbasi had also approved $1.6 billion worth of incentives for UAE-based Abu Dhabi Petroleum Investment Company for setting up a refinery.

The CPEC project director said that work on all early harvest projects was supposed to be completed by December 2018, but some of them, including the Mainline-I project of Pakistan Railways, were falling behind schedule.

Pakistan loses business deal worth $940 million due to approval issues

Bakhtiar said that the Main Line-I project, which has an estimated cost of $8.2 billion, was also open for third countries investment. While responding to a question, the minister said that Germany and Japan have the expertise to complete such mega projects.

While speaking about the infrastructure projects, the minister said that even the eastern route was not financially viable and the government will have to use taxpayers' money in future to keep this road functioning.

Although, the western route was completely ignored by the previous government, work on two roads of the eastern route was fast-tracked, with a progress of up to 71%, according to the planning ministry's presentation. The project director admitted that a few roads on the western route that were funded from the PSDP were of low quality.

"The Orange Line Metro project and two eastern route roads should not have been in the first implementation phase of CPEC," said Bakhtiar. He said that the government will try to monetise some of the sections of the eastern route.

Unfortunately, projects that had a completion period of more than five years were ignored by the last government due to political reasons, said the minister.

Post-Brexit: UK assures Pakistan of preferential market access

He emphasised that the economic and regional development and more importantly ground realities should be taken into account, while making long-term plans for the country. He said that it was unfortunate that not even one prioritised Special Economic Zone (SEZ) was operationalised in the last four years.

The parliamentary committee was informed that so far about 68,382 jobs were created under CPEC and out of them 58,325 employees were Pakistanis. About 10,057 Chinese were also employed on CPEC projects.



Published in The Express Tribune, September 18th, 2018.

Like Business on Facebook, follow @TribuneBiz on Twitter to stay informed and join in the conversation.
COMMENTS (1)
Comments are moderated and generally will be posted if they are on-topic and not abusive.
For more information, please see our Comments FAQ