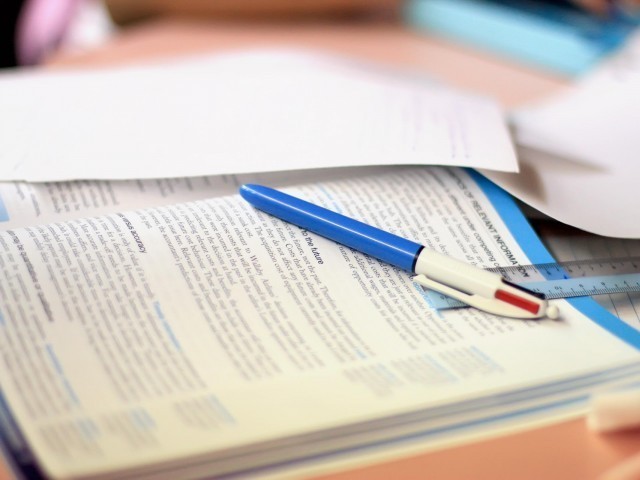 ---
LAHORE: The Punjab School Education Department (SED) has called for details of all vacant teaching positions in public schools of the province.

A letter was issued on Friday to chief executive officers (CEOs) of the district education authorities (DEAs) of all 36 districts. It sought details of the teaching staff of all cadres and said the information must be submitted on a priority basis. "The authority has asked for complete information about the vacant position of teaching staff of all categories." The letter further said the required information should be put on the website of the department.

SED releases new schedule for teachers' training in Punjab

"The form for the online entry regarding detail of vacant posts have been made available on the official website of the department under the "Vacancy Position of Teaching Staff' which can be accessed as per guidelines". The letter further directed the CEOs upload the information on the website within two days and send a summary to the department via email. "You are, therefore, requested to ensure the provision of subject information through online entry in the above-said form within two days, positively. The summary of the above information may also be provided as per attached performa through email by tomorrow for information, the action of the authority."

Major reshuffle likely in middle tier administration of SED

According to the attached performa, the department has asked for details of teachers from around 37 categories from BPS-14 to BPS-20. It further divides the information between male and female teaching staff as well as sanctioned, vacant and filled slots.

This is not the first time the SED had moved to fill the empty teaching positions of public schools in the province. The previous government had carried out a massive hiring drive to fill the vacant teaching posts. Later, the department also moved to appoint and upgrade teachers as heads in schools where there were no headmasters. However, many posts of head teachers remained vacant even after the initiative of the department.

Published in The Express Tribune, September 1st, 2018.
COMMENTS
Comments are moderated and generally will be posted if they are on-topic and not abusive.
For more information, please see our Comments FAQ