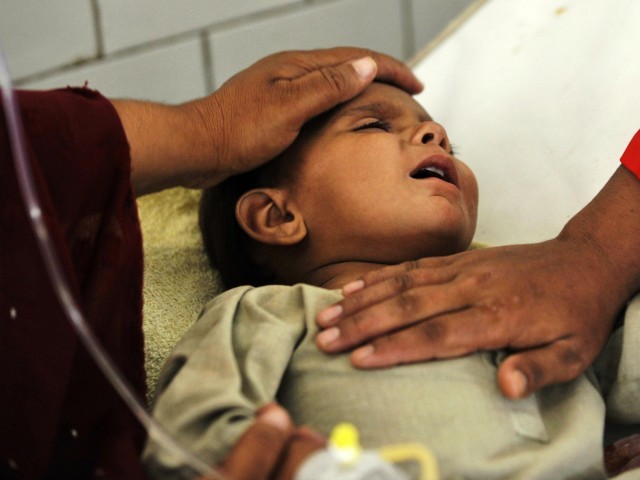 ---
RAHIM YAR KHAN: At least four people died of jaundice and gastroenteritis, while 16 others, including seven children, were admitted to Sheikh Zayed Hospital over the past 24 hours in Rahim Yar Khan.

The total number of casualties has exceeded 70 since this latest outbreak, data collected by Express News showed.

Health officials at Sheikh Zayed Hospital said that 24-year-old Muhammad Bilal, 40-year-old Kareem Bibi, 52-year-old Muhammad Afzal and 75-year-old Saeed Ahmed were admitted to the health facility in critical condition after contracting jaundice and gastro.

However, their condition continued to deteriorate and they died after battling for their lives at the hospital. The bodies of the victims were handed over to their families after legal formalities.

Meanwhile, 16 people infected with gastro and jaundice were also admitted to the health facility. The patients included seven children.

The jaundice and gastroenteritis epidemic hit the district earlier this year and has claimed lives of several people. However, efforts on the part of the government to counter the situation have not been satisfactory, locals said.

The number of fatalities caused by such diseases Khan has exceeded 70 in Rahim Yar Khan. Surprisingly, officially compiled reports did not include those patients who visited private health facilities. It was suspected that the numbered could have doubled if these cases were reported.

Published in The Express Tribune, August 29th, 2018.