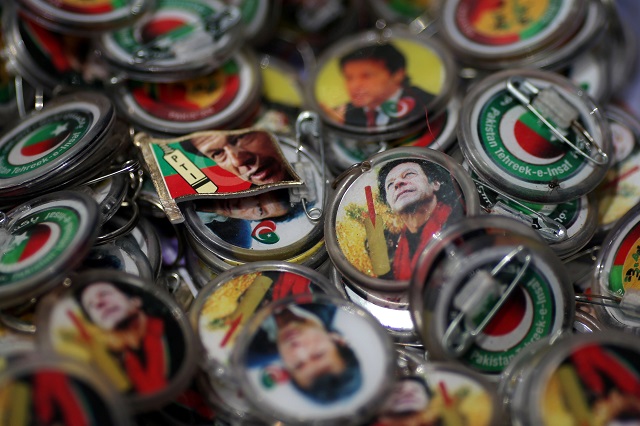 ---
KARACHI: In the two weeks since the general elections, the leaders of several political and religious parties and journalists have alleged that the results were rigged and delayed as the outcome had already been decided.

At a seminar, 'What did the journalists see on Election Day?', held at the Karachi Press Club on Monday, Pakistan Peoples Party's Saeed Ghani said alleged that he was stopped at many places on election day and that PPP banners and flags were removed prior to the elections.

The seminar was organised by the Karachi Union of Journalists (Dastoori) and attended by many journalists, reporters, Ghani, Deputy Mayor Arshad Vohra and others.

Enter 'Naya Pakistan': Elections 2018 and the 'foreign press'

Ghani said that the provincial election commissioner does not meet anyone.

He shared that a polling booth was put in place at a polling station at 7:45 am.

"The ECP [Election Commission of Pakistan] put up two polling booths in a room so that the turnover of the voters would be less. It presented the excuse that the presiding officer does to know how to make Form 45 while the returning officer was not ready to take any application from the candidates," he lamented.

He also alleged that the results were delayed and despite claims of strict monitoring of ballot papers, many stamped ones were found from a garbage dump in Qayyumabad.

"The polling process was slow and our agents were not included in the vote casting process and they were driven out of the polling station," he informed.

Vohra, addressing the seminar, said that Karachi was included in the election to complete the numbers.

Army should not be dragged into politics, election buzz, says DG ISPR

He alleged that the results had been decided before the elections. He said that the Pakistan Tehreek-e-Insaf received 25% votes from Karachi and it was given 14 seats.

He said that it is the responsibility of the ECP to implement the rules and regulations.

Based on the population of the city, there should be 30 National Assembly seats, he said, adding that despite their reservations, they were praying for the government to complete its term.

Published in The Express Tribune, August 7th, 2018.
COMMENTS (1)
Comments are moderated and generally will be posted if they are on-topic and not abusive.
For more information, please see our Comments FAQ