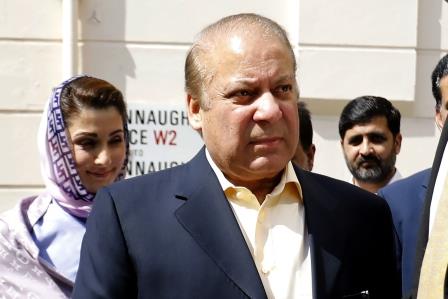 ---
A petition submitted by deposed prime minister Nawaz Sharif to transfer the remaining two corruption references to another accountability court was dismissed on Thursday, reported Express News.

Judge Muhammad Bashir of the accountability court stated that after passing the judgment and framing charges on members of the Sharif family, he can not recuse himself from the case.



To transfer the case to another court, relevant high court authorities need to be approached, and if the case is to be transferred across provinces, then the Supreme Court needs to be consulted with.

No evidence to link Nawaz Sharif with Al-Azizia, Wajid Zia admits

As the hearing commenced, Khawaja Haris, Nawaz's counsel, stated that Judge Bashir had already made public his opinion on the Joint Investigation Team's report and on the Gulf Steel Mills.

Haris clarified that for the purpose of upholding justice, the transfer was requested as Judge Bashir's opinions are now in the open. The judge remarked that he would include all of Haris' objections in the order, to which the defence counsel requested an adjournment of the hearing till July 16 so that they may contact relevant higher authorities.

Nawaz's counsel maintained that there are similarities in the references, and since Judge Bashir's viewpoint on those points is already in the open, a request for a new judge was made. National Accountability Bureau's (NAB) prosecutor was of the opinion that since Judge Bashir has heard all sides of the case, he should continue the hearings.

The hearing was then adjourned.


COMMENTS
Comments are moderated and generally will be posted if they are on-topic and not abusive.
For more information, please see our Comments FAQ