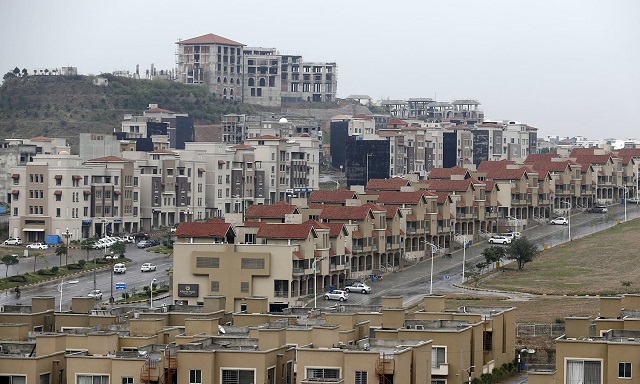 ---
LAHORE: Caretaker Provincial Minister for Housing Saeedullah Baber directed LDA officials to look into the possibility of allowing commercial activities on major roads which had been declared as  'frozen'  for this purpose.

He passed on these directions during a briefing session at the LDA office in Johar Town on Wednesday. Upon arrival at LDA office, the minister was received by LDA Director General Amna Imran Khan, Managing Director WASA Syed Zahid Aziz and other officers.

The minister further ordered the chalking out of a long term master plan for the Lahore Division in view of the influx of population in Lahore from far along areas of the province. He suggested allocating special zones for residential, commercial, educational, industrial and other purposes in the Lahore Division.

Former housing minister grilled by NAB

He underlined the need for rationalising and modifying building regulations to encourage the construction of high rise buildings in the city, eliminating complaints regarding accumulation of water in basements of buildings situated along busy roads and other such by-laws for public convenience.

He urged making LDA a vibrant public service organization and according top priority to public facilitation in day-to-day issues.

Additional Director General (HQ) Samia Saleem informed that minister that a facilitation counter of Punjab Land Record Authority had recently been set up at the One Window Cell of LDA. Working booklets had also been prepared for different wings.

She said that to make LDA an effective public service delivery organisation and take care of financial issues/accounts, an SAP system had been adopted.

Additional Director General (Housing) Zeeshan Shabbir Rana told the minister that the property record of four housing schemes of LDA, including Gulberg, Jubilee Town, LDA Avenue-One and Mustafa Town, had been made available online.

This would allow the processing of applications related to plots situated in these schemes in the shortest possible time. The Computerisation of record of the Sabazazar Scheme was also underway. Meanwhile, the computerization of record of Johar Town Scheme would be taken up after that, he added. He revealed that in view complaints regarding bogus exemption of land in Mustafa Town, files of more than 700 plots in the scheme had been canceled after detailed sifting of land record of the scheme. A reference amounting to Rs4 billion had been set for the anti-corruption establishment, he added.

LDA rings alarm over water shortage



LDA Chief Engineer Mazhar Hussain Khan said the authority completed a number of development projects during 2017-18 including the construction of the Beijing underpass, widening of Canal Road and construction of Captain Mubeen Shaheed Underpass at Gurumangat. Work on Lahore Orange Line Metro Train Project and Shaukat Khan Chowk Fly over was also in progress, he added.

Chief Metropolitan Planner Shakeel Anjum Minhas said the process of according approval to new housing schemes had been expedited and more than 50 new projects were given the go-ahead in recent months. The  cases of another 179 schemes were in process.

Chief Town Planner Syed Nadeem Akhter Zaidi said all efforts were afoot to strictly enforcing building regulations in LDA's controlled area.

Published in The Express Tribune, July 12th, 2018.
COMMENTS
Comments are moderated and generally will be posted if they are on-topic and not abusive.
For more information, please see our Comments FAQ