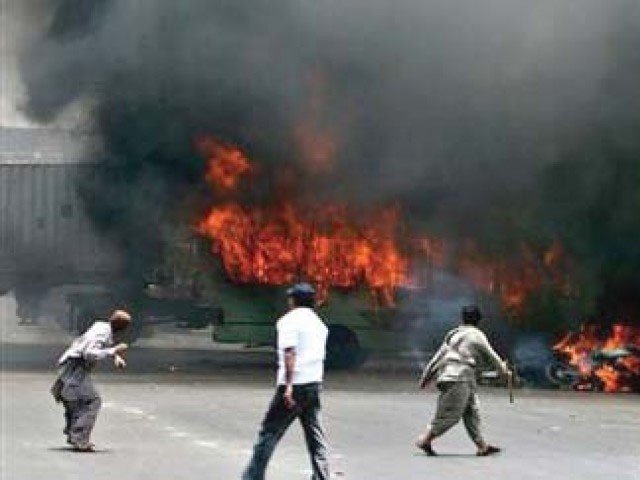 ---
Following the top court's directives, the Sindh High Court constituted on Wednesday a fresh bench to conduct hearing in the May 12 mayhem case, Express News reported.

Irked by the absence of court facilitators in the high court, Chief Justice SHC Ahmed Ali Sheikh constituted a two-member special bench comprising Justice KK Agha and Justice Iqbal Kalhoro to further the proceedings.


During the hearing, Sindh police apprised the court that at least 54 FIRs pertaining to the tragedy have been registered in police stations across Karachi. However, the high court rejected the report and sought a report from DIG Legal and the authorities concerned by June 22.




May 12 mayhem: Karachi mayor, 18 others indicted


The petition, filed by Iqbal Kazmi, nominated former president Pervez Musharraf, Founder Muttahida Qaumi Movement-Pakistan (MQM-P) Altaf Hussain, former interior minister and then Karachi mayor Wasim Akhtar in the events that unfolded in the port city on May 12, 2007.

Petitioner claimed that MQM wreaked havoc in Karachi on the directives of Musharraf to prevent former chief justice Iftikhar Chaudhry from arriving into the city and addressing legal fraternity.

More than 50 people were killed in Karachi's bloodiest day and hundreds were injured when miscreants attacked people going to airport to receive the chief justice.
COMMENTS (1)
Comments are moderated and generally will be posted if they are on-topic and not abusive.
For more information, please see our Comments FAQ