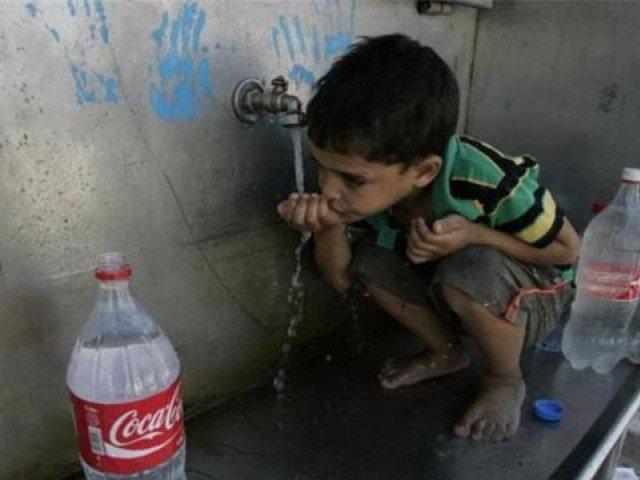 ---
MULTAN: The inhabitants of Multan are deprived of clean drinking water and facing different health hazards due to contaminated water.

The projects of water filtration plants in various schools are yet to be completed even after the lapse of two years.

The Water and Sanitation Agency (WASA) inaugurated 33 water filtration plants in the city, but those were not enough to fulfil the water demand of local people. With the help of foreign aid, 56 more filtration plants were installed. Due to the lack of proper maintenance, these filtration plants lost their efficacy and thus became dysfunctional.

Currently, only 33 plants installed by WASA are working. However, the samples of water from these filtration plants failed to pass the purification test, whereas the filtration plants, installed with the help of foreign aid, were also not working because of lack of funds. There is also no policy for the permanent maintenance of these projects.

WASA to remotely monitor and control tube wells

A former deputy commissioner of the city had tried to run this project, but failed due to poor legislation. Efforts were made on humanitarian grounds to run this project, but in vain. The project of water filtration plants in 100 different schools of Multan district has been pending for the last two years. Initially, the project was started at only five schools, but the plants never worked properly because due to a rift between the school council and the district administration. Other than this, some other objections from the finance department were also the reason behind this issue.

People have to travel from distant areas to get clean drinking water. Some collect water from these plants for free and then supply it  at an average rate of Rs30 per gallon.

When Multan Commissioner Bilal Ahmad Butt was contacted, he said 33 water purification plants in different locations were fully functional in the city for the provision of clean drinking water to citizens. He added the quality of water of these filtration plants was also checked by authorised laboratories and their filters were replaced regularly. He added that reverse osmosis plants, with the latest technology, were also made functional by the district government in 100 public schools.

The commissioner said the timing of water purification plants has also been increased in the month of Ramazan to facilitate citizens.

Published in The Express Tribune, June 3rd, 2018.