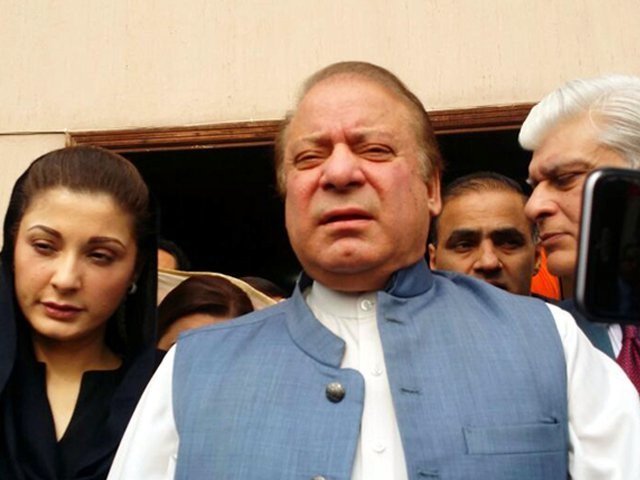 ---
Former prime minister Nawaz Sharif said on Friday that some individuals continued to aspire for the forthcoming general elections to be delayed.

The Pakistan Muslim League-Nawaz (PML-N) supremo made the remarks while speaking to journalist at an Islamabad accountability court.  Sharif said such elements could strive all they wanted in vain as he predicted a record voter turnout.

PML-N to win elections, predicts The Economist

Commencing his media interaction by querying journalists if elections were being postponed, a beaming Sharif said his remarks were aimed at those striving to impeded the timely conduct of elections. On being asked to comment on recent statements by Punjab Chief Minister Shehbaz Sharif and former interior minister Chaudhry Nisar, an evasive Sharif said trial proceedings looked set to commence.

No evidence to link Nawaz Sharif with Al-Azizia, Wajid Zia admits

Diminished protocol 

Hours after the PML-N-led government completed its tenure, all 'extra' security provided to the former premier stood withdrawn. Sharif noted the diminished protocol as he made his way to court, according to Express News. Conspicuous was the absence of a vehicle equipped with jamming equipment from the motorcade.
COMMENTS
Comments are moderated and generally will be posted if they are on-topic and not abusive.
For more information, please see our Comments FAQ