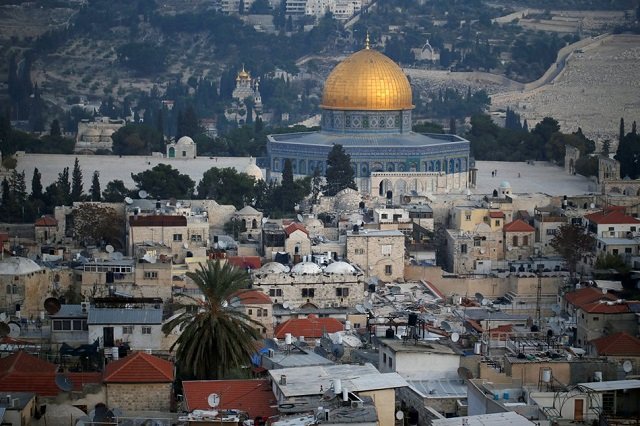 ---
ISLAMABAD/ LAHORE: The Senate on Tuesday strongly condemned the atrocities committed by the Israeli occupation forces against the people of Palestine, resulting in 70 children, women and men martyred and hundreds injured.

In a resolution passed by the Upper House of parliament, members rejected Donald Trump's decision to move the US Embassy to Jerusalem and termed it a violation of international law and the United Nations Charter, which has sparked a popular uprising.

The Senate condemned the state terrorism of Israel, and reaffirmed the support and solidarity of Pakistan to the just cause of Palestine.

"We also strongly feel it is no coincidence that Israel in occupied Palestine and India in occupied Kashmir are committing crimes against humanity, killing defenceless civilians and willfully violating UN Resolutions, and both countries are trying to change the demography of occupied Palestine and occupied Jammu and Kashmir," the resolution adopted by members of the Senate read.

The resolution further added that the Senate of Pakistan paid tribute to the heroism, valour and sacrifices of the people of Palestine who were resisting the repression of the Israeli occupation army through their blood, sweat and tears.

The Senate urged the Government to coordinate with the international community to raise these human rights violations globally with a view to seek a final settlement of both Palestine and Kashmir disputes in accordance with the United Nations resolutions.

Earlier, students belonging to Jamat-e-Islami surrounded the US consulate in Lahore on Tuesday to protest against the decision of President Donald Trump to move the US embassy in Israel to Jerusalem.



Leaders of the Islami Jamiat-e-Talba condemned the brutal atrocities against Muslims in Gaza, and demanded the immediate closure of the US embassy in Israel.

United States opens its Israeli embassy in Jerusalem

A senior leader of the student wing said that the rulers of Muslim countries need to display the dignity of their belief by speaking the truth.

"If this oppression is not put to an end immediately then we will give a sit-in at US consulate," the leader was reported as saying.

A number of party workers also carried placards and banners with anti-American slogans on them.

Zawahiri calls for jihad as US embassy opens in Jerusalem

"The silence of the international institutions that ensure peace is alarming," the senior JI student wing leader noted.

Protestors also attempted to enter the US consulate building, and the police had to shut down the place as per security protocol.
COMMENTS (2)
Comments are moderated and generally will be posted if they are on-topic and not abusive.
For more information, please see our Comments FAQ