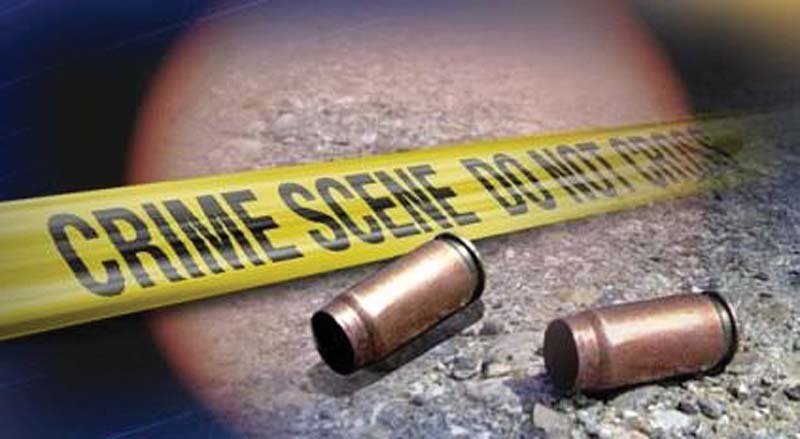 ---
CHAK JHUMRA: A man gunned down four of his family members over a dispute in Chak Jhumra on Monday.

A police official told Express News that 35-year-old Riaz had married his sister-in-law's younger sister a few years ago. However, due to differences, he divorced his wife and married another woman.

He added that accused Riaz had developed a grudge against his sister-in-law and used to pressurise his elder brother to divorce her.

"The accused often had arguments and quarrels over the issue with his family members," the police official maintained.

Robbers gun down bank manager in heist

He said on the day of the incident, Riaz again had an argument with his family over the matter and in a fit of rage, shot dead his 35-year-old sister-in-law Parveen, seven-year-old nephew Rehman, eight-year-old niece Muqaddas and father Muhammad Shafi, 60.

During the incident, the accused's 12-year-old niece Aqsa also suffered bullet injuries and was shifted to Allied Hospital for treatment. The doctors at the hospital said the condition of the girl was critical. The official said that Parveen's husband works as a labourer in Dubai. "The police have registered a case against the accused and all efforts are being made to arrest him," he pointed out.

Meanwhile, the Punjab IG had taken notice of the incident and special teams were formed to nab the culprit.

Earlier, a man allegedly killed his wife and sister-in-law over a family dispute in Vehari.

Police said labourer Bashir Ahmed's daughter Rubina Bibi, 28, had married with Ramzan, 30.

However, Rubina came to her parents' house after a quarrel with her husband. Ramzan came to bring her back, but she refused to go with him.

As a result, he got infuriated and opened fire, killing his wife Rubina and sister-in-law Hafizan.

Published in The Express Tribune, May 8th, 2018.