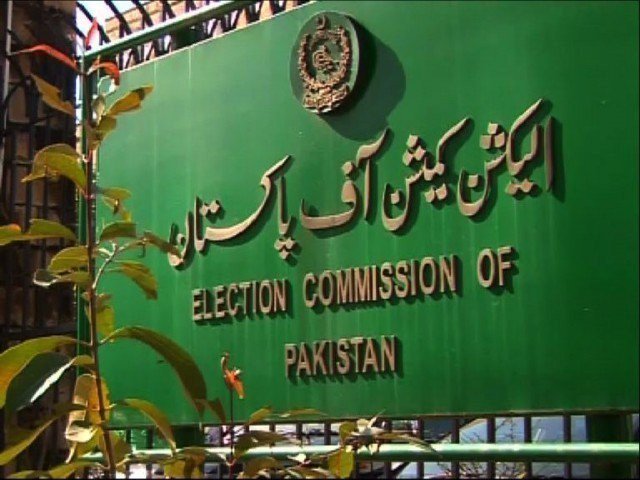 ---
ISLAMABAD: The Supreme Court (SC) on Tuesday referred the Election Commission of Pakistan's (ECP) decision to ban development schemes and new recruitment in government departments to the Islamabad High Court (IHC).

The top court urged the IHC to form a division bench, headed by Justice Amir Farooq, and decide on the matter in a week's time. A plea by the Punjab government's against the ECP notification will also be transferred to the IHC. All provinces can contest against the decision in the high court.

Elections will be held on time, assures CJP

The case will be heard on a daily basis, however, the ban remains in effect till the IHC orders otherwise. The three-judge bench headed by the Chief Justice of Pakistan (CJP) Mian Saqib Nisar passed this order while resuming the hearing of the suo motu case regarding the ECP notification.

The CJP also advised the ECP to form new laws and clarify the type of recruitment banned. The ECP should also define its power, he said, adding that the high court is to take immediate decision on provincial governments' application.

"If the top court gives a direct verdict then it will be the final one," the top judge remarked. "If high court takes final decision then we will have that as the decision," he added. According to article 218, transparent election is the responsibility of election commission, Justice Nisar added.

The secretary of ECP told the court that the commission banned recruitment to curb pre-poll corruption. "Also imposed ban on allocation of amount for developmental work in constituency," he added.

The ECP had, on April 11, barred recruitment to public institutions and halted development plans approved on April 1, 2018 or later and transfer of funds for ongoing projects ahead of the elections.

However, provincial governments showed concern over the ECP notification and decided to challenge it in the high courts. The Punjab government had already approached the Lahore High Court (LHC) in this regard. On Monday, provincial law officers also informed the SC that the provinces would challenge the ECP notification.

The CJP had asked ECP Secretary Babar Yaqoob whether it had any specific powers to impose a ban on development schemes and recruitment. "There is this issue regarding appointment of heads of some institutions. Will such notification affect their appointments?" he had asked.

ECP bans public institutions from recruitment until general elections

The secretary replied that the April 11 notification was issued in the light of a Supreme Court 2013 verdict in the Workers Party case. In the said judgment, he added, the SC had directed the ECP to conduct polls and make arrangements necessary to ensure that polls are conducted honestly, justly, fairly and in accordance with law and that corrupt practices are guarded-against in terms of Article 218(3) of the Constitution.
COMMENTS
Comments are moderated and generally will be posted if they are on-topic and not abusive.
For more information, please see our Comments FAQ