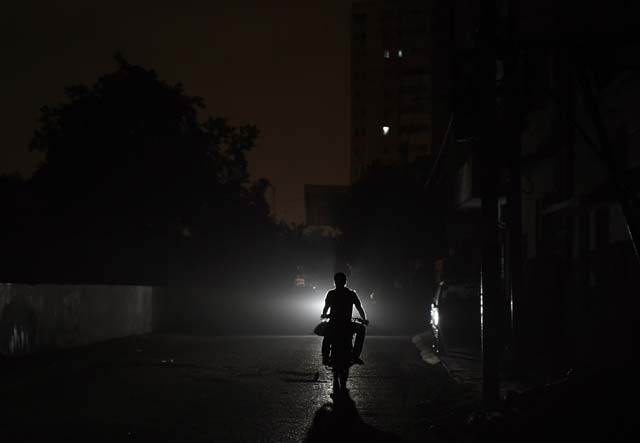 ---
QUETTA: As soon as the weather changed, the residents of Quetta are faced with another troublesome issue. Complaining about gas shortage the whole winter, the residents are now suffering from more pressing concerns like unannounced load shedding and water shortage.

More than 60 per cent of the population of Quetta faces water shortage.

Taking advantage of water shortage in the past, tube wells were constructed at different locations from where tanker owners were selling water to the residents.

Many sectors of capital face water shortage

Like every year, this year also the owners of water tankers increased their rates making the summer season's load shedding as an excuse. The water tankers that were being sold for Rs700 to Rs1,000 are not being sold for Rs1,500 per tanker.

The owners of water tankers say every year when summer nears, unannounced load shedding suspends water supply to tube wells for which they have to wait the whole day.

Sources said load shedding and increase in water consumption had flared the egos of tube well owners.

According to the people, with the increase in temperature every year, the tanker owners do not supply water for several days just to get the rates of their choice.

Vegetables grown in sewage water destroyed in Quetta

They demanded of the Wasa Department to ensure supply of water in Quetta area so that they could get rid of the water tankers.

The residents of Sabzal Road held a protest demonstration outside the Quetta Press Club against shortage of water and unannounced load shedding.

They chanted slogans against non-provision of basic facilities.

They said that for the last many years the residents of Sarpara Stop, Sabzal Road were facing an artificial water shortage, adding that every year before the advent of summer unannounced load shedding wreaked havoc on them.

They demanded of the Balochistan Chief Minister Abdul Quddus Bizenjo and Qesco high-ups to resolve their issues.
COMMENTS
Comments are moderated and generally will be posted if they are on-topic and not abusive.
For more information, please see our Comments FAQ