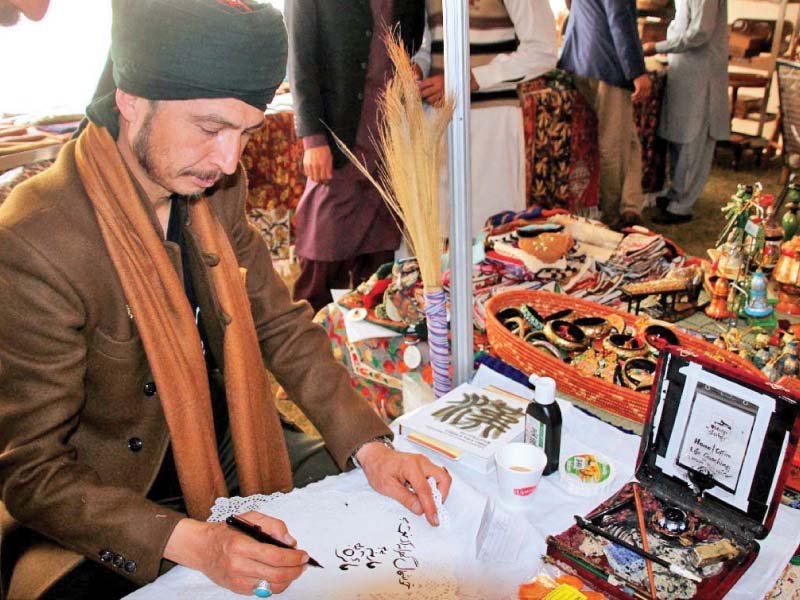 ---
ISLAMABAD: The China Pakistan Economic Corridor (CPEC) Cultural Caravan seminar on "Art and Culture Enabling Creative Economy" was organised on Monday at Pakistan National Council of the Arts (PNCA).

Planning Commission Deputy Chairman Sartaj Aziz said Pakistan's contemporary creative economy was founded on a rich and diverse culture, creative and artistic heritage, visual arts and crafts and print media.

PNCA Director General Jamal Shah, Chinese Embassy Cultural Counsellor You Yi, delegation of China, scholars, actors, singers and performers also attended the seminar.

Aziz said that the creative and culture products are cornerstone of China Pakistan Economic Corridor (CPEC).

He said the project was not only for trade, economy and strategic cooperation between China and Pakistan but most importantly it is an information, digital, social, communication and cultural corridor for boosting creative economy and cultural creative industries.

Jamal Shah said PNCA would also announce Cultural Caravan for 2018-19, adding that the artists and writers from central Asia would also be invited to participate in the Caravan.

You Yi said that China-Pakistan cultural cooperation has a long history. However, in recent years, during Minister Information Marriyum Aurangzeb's visit to China, a cultural exchange agreement was finalised to carry out cultural activities and to further boost people to people contacts between Pakistan and China.

Later, the renowned scholars including Dr. Salman Asif, Naveed Ahmed Khan, Yasmeen Lari, Tasawar Khanum and others presented their copies on the art and cultural enabling cultural economy.

The speakers said that art and culture are real face and introduction of any country and nation, adding that great nations always honour, value, preserve, promote and strengthen their art and culture.

They said that poets, scholars, writers, musicians, painters and artists are the real picture of any society.

Speakers further said that the cultural and creative industries are here to stay in Pakistan to improve the position of cultural and creative industries within the country.

Published in The Express Tribune, February 27th, 2018.
COMMENTS
Comments are moderated and generally will be posted if they are on-topic and not abusive.
For more information, please see our Comments FAQ