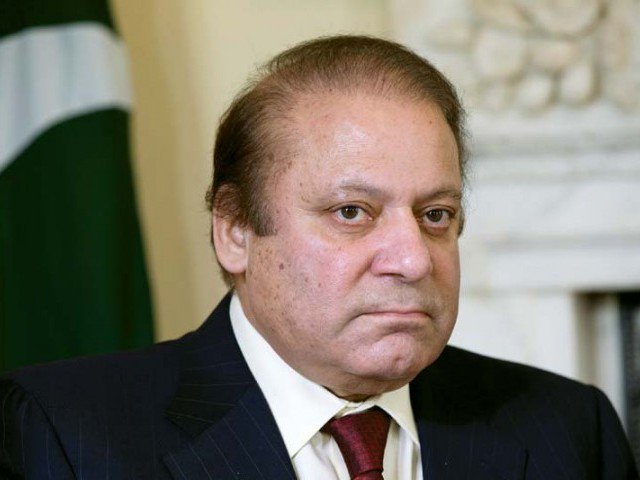 ---
Former prime minister Nawaz Sharif has said that his family is being victimised in the name of justice, but they will remain steadfast in the pursuit of their mission despite the use of underhand tactics by opponents, Express News reports.

The Pakistan Muslim League - Nawaz (PML-N) chief was chairing a meeting of the ruling party at his Jati Umra residence near Lahore on Wednesday. According to sources, matters pertaining to the country's overall political situation, Senate elections, party affairs and the next general elections were discussed in the meeting.

PCO judges committed treason: Sharif

"We have never compromised on our principles and do not intend to do so in the future. We will not hesitate to sacrifice anything for democracy and the rule of law," the former premier told party leaders.

Commenting on the recent political turmoil, Nawaz Sharif stated that the whole nation was witness to what was happening in Pakistan in the name of justice.

"We are not afraid of anyone because we have a clear conscience, and will steadfastly face all the dirty tactics of our opponents. The government of PML-N has put the country first through all of its troubles and ills. Hopefully, we will go to the court of the people in the next general election and plead our case," he was quoted as telling party leaders.

Janjua urges Sharif to avoid confrontation with military in Jati Umra meet

The gathering lasted for well over two hours, and a meeting of the central working committee of PML-N has been convened to deliberate the next course of action.

According to reports, PML-N leaders have decided to fight all National Accountability Bureau (NAB) cases in the courts. A parliamentary board and an election cell have also been formed to oversee the grant of party tickets for the next general elections.

Senior PML-N leaders like Khawaja Saad Rafique, Pervez Rashid, Mussadiq Malik, Zahid Hamid, Hamza Shahbaz and others were present in the meeting.

Security barriers removed from Nawaz's Jati Umra residence, 26 other places

Talking to reporters after the meeting, Federal Minister for Railways Khawaja Saad Rafique said that Nawaz Sharif has not given any statements against the Supreme Court (SC) of Pakistan.

"Nawaz Sharif talks about the SC verdict and reserves the right to give his opinion on the ruling. If someone gives remarks that are not socially acceptable and are completely unnecessary, then we will surely criticise them," Rafique noted.