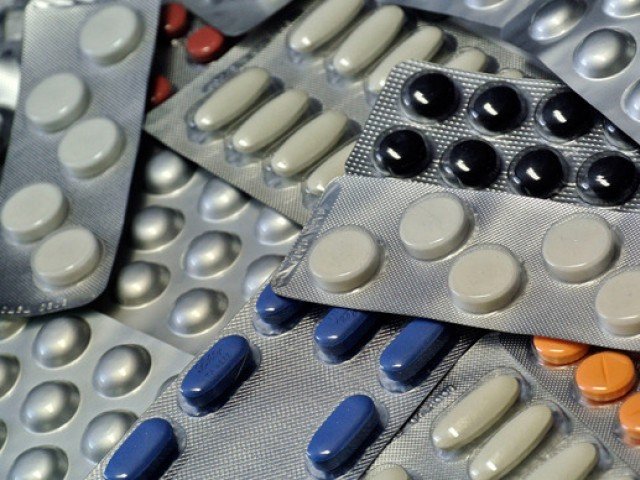 ---
The amount Drug Regulatory Authority of Pakistan (Drap) has paid as office rent in the past three years was enough to buy a whole building in the capital, said the members of Senate Sub-Committee for National Health.

Drap officials informed the committee, which met with Senator Sajjad Zaheer in the chair on Friday, the authority has paid Rs80 million in rent in the past three years.

The senators noted that the authority could have procured a building of its own for this amount. To this the Drap officials told the committee that various public offices were being contacted for land but it was not available. "We are trying to get land from National Institute of Health (NIH)," an official told the panel.

Meanwhile, the committee said that its recommendations were overlooked and Drap never implements its proposals.

Chairman of the committee said that implementation on requests submitted by committee is mandatory, "we're here to serve people. Since three years we've been making efforts for the betterment of health sector but all the requests receive the similar replies like 'work is under process, 'will be done', but in fact nothing is being done."

Commenting on counterfeit drugs and cheap prices of drugs smuggled from India and Iran, Senator Zaheer said the companies making and selling drugs have formed cartels. He said that Drap has become captive to politics and the government must pay attention towards this issue."

PMDC Bill is also under consideration but matter is not being deputed to Council of Common Interest (CCI), he said.

Dr Ashok Kumar drew the attention of the committee towards the practice of illegal gratification of doctors to promote sales of particular medicines.

He said that pharmaceutical companies were gifting cars to doctors, but no one was taking up the issue with law. Drap's officers were ignoring corruption in the pharmaceutical sector.

He said that in some instances, a doctor was paid in one-go for his trip to three different countries. Committee demanded explanation in next meeting. Additional secretary ministry told that Drap needs 50 kanals of land for the construction of laboratories. Moreover, the authority needs to hire more than 100 officers.

Abattoir

The matter of setting up a slaughterhouse in Islamabad also came under discussion.

Chairman of the committee said that a well-managed modern abattoir was necessary for the supply of fresh and health meat from certified animals.

Senator Zaheer also called for establishing a mechanism to monitor supplies of poultry to hotels and marriage halls. "Complaints regarding serving dead chicken meat to people must be resolved," he said.

The panel assigned the task for speedy construction of slaughterhouse to a committee comprising senators Ghaus Baksh Niazi and Ashok Kumar, besides representatives of interior ministry, CADD and national security authorities. The committee will submit its report in two weeks. 

Published in The Express Tribune, February 10th, 2018.