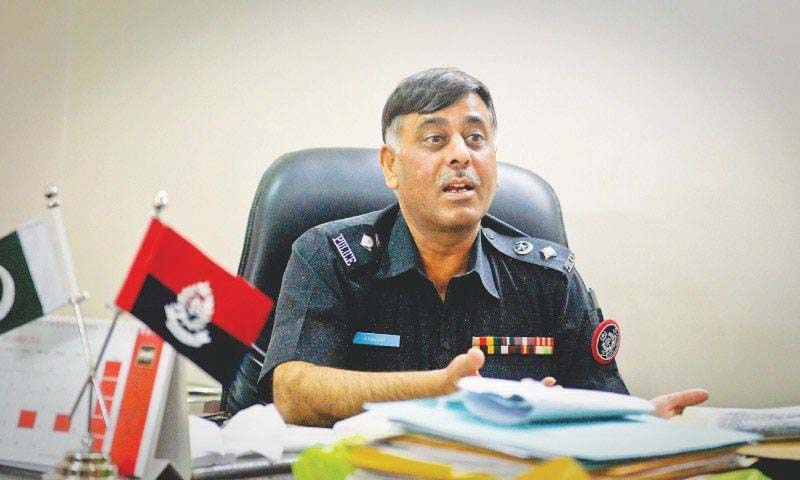 ---
KARACHI: The Sindh High Court (SHC) adjourned till February 2 the hearing on a petition seeking an inquiry into allegations that former Malir SSP Rao Anwar had laundered over Rs85 billion and accumulated assets and properties beyond his known source of income.

Headed by SHC Chief Justice Ahmed Ali M Sheikh, a two-judge had taken up the plea, but put off hearing due to paucity of time.

Former SSP Niaz Ahmed Khoso had approached the court in April last year, alleging that SSP Anwar had accumulated ill-gotten money by grabbing state land through China-cutting, money laundering and purchasing assets in the name of family members.

Manhunt for Rao Anwar underway

The petitioner had named the interior ministry, National Accountability Bureau (NAB), Federal Investigation Agency, SSP Anwar and others as respondents.

The petitioner alleged that Anwar had laundered more than Rs85 billion from Pakistan to other countries with the help of police officials posted at the Karachi airport.

"Anwar has been going abroad frequently since May 29, 2012," Khoso said, adding that the respondent officer had travelled abroad 89 times without any official visit.

He said SSP Anwar had managed to remain posted in the airport and Malir areas in order to carry out his illegal activities.

444 people killed in encounters under Rao Anwar, claims report

In the plea, it was alleged that SSP Anwar had been showing his monthly income to be Rs70,000 as a taxpayer, but he actually owned property worth Rs500 million in Sector F-10/4 in Islamabad.

The court was pleaded to direct NAB to conduct an inquiry. It was also requested to call a report from the Sindh inspector-general about SSP Anwar's tenure in Malir.