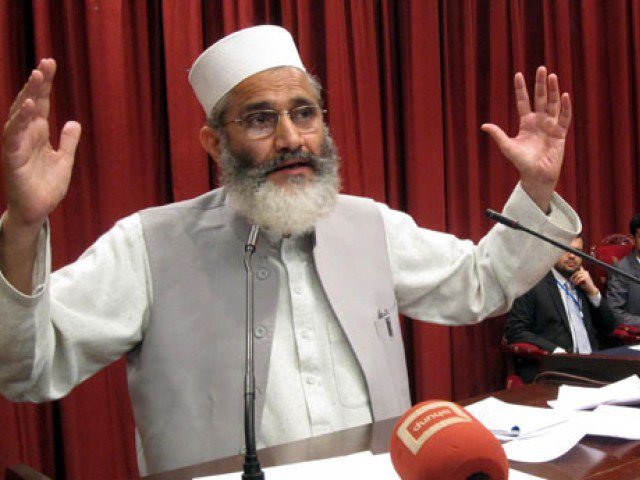 ---
KARACHI: All records have been broken in Karachi. During 118 police encounters more than 400 people lost their lives and there is no one to hold the culprits responsible, lamented Jamaat-e-Islami Amir Sirajul Haq.

Speaking to the media in Sohrab Goth after condoling with the family of Naqeebullah Mehsud, a young man who was recently killed during a police encounter, he said was a peaceful citizen and had no connections with any terrorist organisation. "His only fault was that he belonged to a tribal area. The Pakistan Army had also given him a certificate of [being] a peaceful citizen," he added.

Haq demanded that the provincial chief minister conduct an inquiry into the incident. He also announced a jirga on January 31 in which all the affected people will participate.

He said a judicial commission should be formed of which the Chief Justice of Pakistan should be made the head.

According to Haq, there are no other countries have practices in which accused are killed except Pakistan. In fact, the accused has to be provided before the court within 24 hours, he said.

Ex-SSP Malir Rao Anwar, his police party to be arrested in Naqeeb's 'extrajudicial murder'

He said that if Rao Anwar is not involved in the fake encounter himself then he should bring the person on whose orders these encounters took place to the book. "What we want is supremacy of law."

During the meeting, Mehsud's relatives told Haq that they will not rest until the perpetrator of the fake encounter is punished. They also demanded that the government and courts ensure justice is served.
COMMENTS
Comments are moderated and generally will be posted if they are on-topic and not abusive.
For more information, please see our Comments FAQ