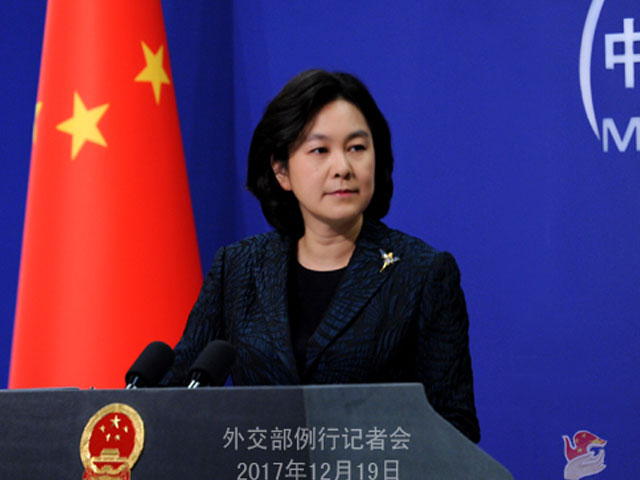 ---
As the National Security Adviser (NSA) Lieutenant General (retd) Nasser Khan Janjua earlier this week criticised the United States and India for opposing the China-Pakistan Economic Corridor (CPEC), Beijing believes that the building of the corridor is conducive to promoting connectivity and shared prosperity of the entire region.

US sided with India and ignored Pakistan's sacrifices: NSA

Speaking to media representatives in Beijing this Tuesday during a regular press conference, Chinese Foreign Ministry's Spokesperson Hua Chunying reiterated that "CPEC is a new cooperation framework jointly built by China and Pakistan with the long-term development of their cooperation across the board in mind."

Janjua had accused Washington of opposing the CPEC project and wrongly blaming Pakistan over its failure in Afghanistan.

Reacting on the US and Indian criticism of the project, she added, "The building of this corridor is not only positive and of great significance to the common development of China and Pakistan but also conducive to promoting the connectivity and shared prosperity of the whole region."

"We hope that the advancement of this corridor can receive more widespread recognition and support from the regional countries and the international community."

Hua Chunying continued, "We [China] are confident that we can work with the Pakistani side to do a good job in advancing and upholding CPEC."

Chinese currency to get same status as the US dollar in Pakistan

The $46-billion CPEC project focuses on road building and energy infrastructure to end chronic power shortages in Pakistan and to link China's landlocked north-west with the deep-water port Gwadar on the Arabian Sea.
COMMENTS
Comments are moderated and generally will be posted if they are on-topic and not abusive.
For more information, please see our Comments FAQ