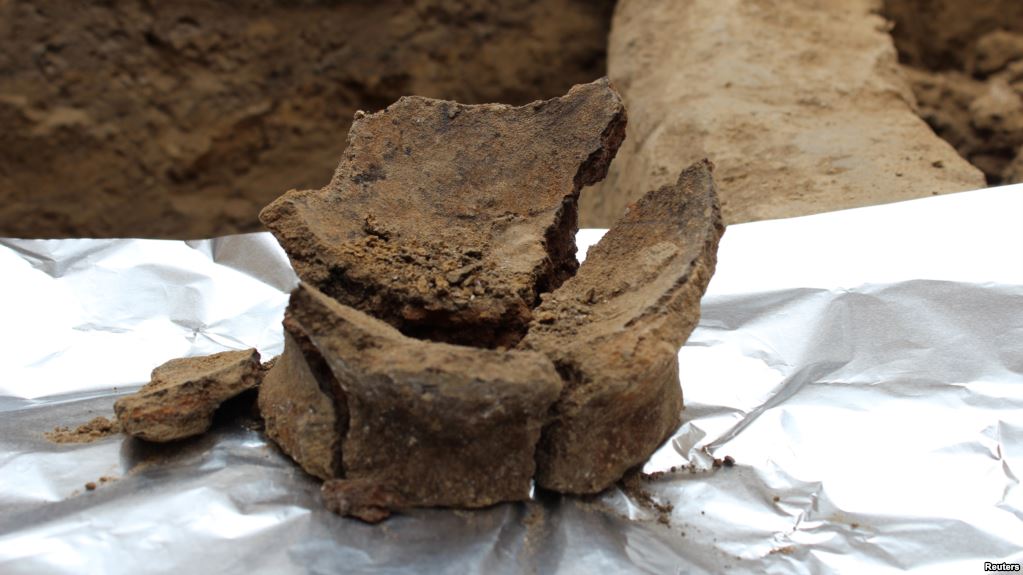 ---
MULTAN: Archaeologists have found a big baked clay jar during an excavation at an ancient Buddhist site, Mound Dillu Roy, in Dera Ghazi Khan. The expert believed that the jar dates back to the Buddhist period.

Workers were busy in excavating of a piece of land around the ancient site for construction of a boundary wall to protect the site under supervision of conservator Ilyas Khan when they found the vessel.

Multan Archaeology Department In-charge Malik Ghulam Muhammad said the Punjab government had initiated work for preservation of the ancient Buddhist site, which dates back to the first century BC to the second century AC, under a Rs17.323 million project and Rs10 million has been released so far.

Pakistan unveils 1700-year-old sleeping Buddha, evoking diverse heritage

The project has two components including a boundary wall and archaeological exploration. The excavation for foundation of 6,300-foot long boundary wall has been completed and foundation has reached DPC level up to 1,000 running feet. Archaeological exploration is yet to begin as a surveyor of archaeology department was busy in contouring the topographic details of the site. "It looks as if the site has started leaking secrets well before the start of proper archaeological exploration," Ghulam Muhammad said, adding that more objects or traces of past civilisations might appear once the exploration begins properly. The work would involve application of tools in a sophisticated manner and metal detectors to identify points to dig.

The information was sent to archaeology department high-ups, who deputed an archaeologist Muhammad Hassan, the curator of Harappa museum. Hassan visited the site and said that it recovery might belong to the Buddhist period; however, final verdict would come out after it was properly examined by Hassan and a chemist of the department. The jar had cracks, so it was taken out carefully after it was fastened.

Art exhibition: Life of Buddha goes on display

"It took us two to three hours to take out the jar carefully. It has a diameter of two feet and four inches, depth of two feet and three inches, and its circumference was measured at eight feet and three inches," he added. It was probably used for water or wheat storage in those old days, he said.

Published in The Express Tribune, December 10th, 2017.