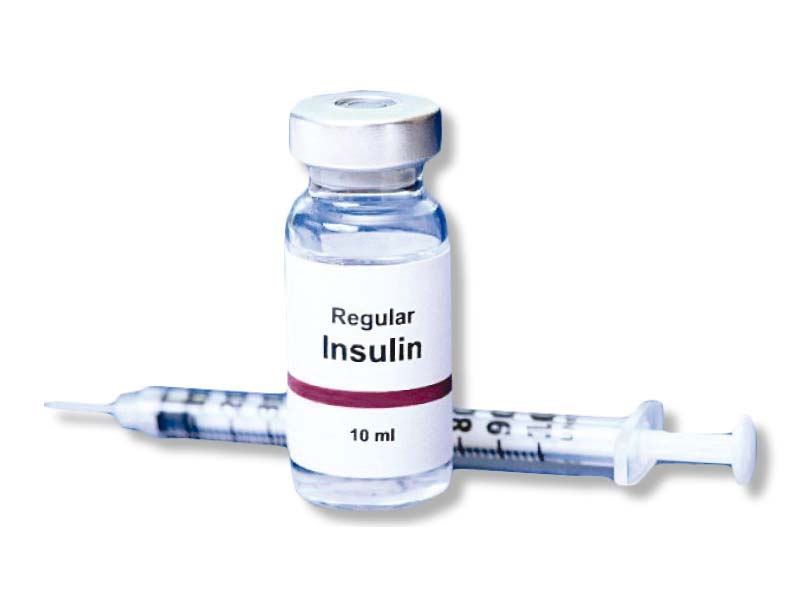 ---
SIALKOT: Recently, a sharp increase in diabetes has been witnessed in urban as well as rural areas of Punjab.

The number of diabetic patients has reached 3.8 million in Gujranwala Division, including Sialkot, Narowal, Gujrat, Mandi Bahauddin, Hafizabad and Gujranwala City.

This was revealed by health experts while addressing participants of a seminar which was held in Daska.

Govt supporting steps for diabetes treatment 

Dr Farah Kamran, Dr Latif Sahi, Dr Sundas Pervaiz, Dr Riffat Shafiq and Dr Kamran Sardar addressed the seminar.

The experts said that Pakistan was on seventh number in the world as far as the number of diabetic patients was concerned.

They added that majority of the cases were reported in health facilities in Lahore, Gujranwala, Sargodha, Sheikhupura, Multan and other districts and tehsils. They maintained the surge in such cases was mainly due to unhealthy eating habits, lack of exercise and high strain and stress levels.

Earlier, while expressing views, Lahore Services Hospital Diabetes Management Centre Head Professor Khadija Irfan Khawaja said, "In 2000, Pakistan was ranked sixth in the world with 5.2 million diabetic patients. However, it would become fifth in 2030 with 13.9 million diabetics." She added, "This sharp spread of disease in the country needed some immediate measures and awareness among the public about the reasons for spread of the disease."

She maintained there were two types of diabetes: one is called type I, in which children and young people often become victim, while the other is type II, which is caused by obesity in aged people.

She said, "Diabetes is increasing in urban population with the ratio of 10%, while the ratio of spread in rural people is comparatively less." She said at least 30 minutes exercise daily was a must to keep diabetes in control.

While there are no fresh surveys or official figures available about the current situation, rough estimates by experts suggest that this figure has since jumped to 30 to 40 million Pakistanis, or around 20 per cent of the country's population.

Pakistan is in the throes of a diabetes epidemic like other developing nations in Asia. The disease is also known as a 'silent killer' as it is a metabolic disorder that results in the inability of your body to either produce or use insulin properly.

Hope for diabetics: New treatment developed

Almost seven million diabetic patients are currently housed in the country. According to an estimate, Pakistan may soon become overstrained with around 15 million more in the coming decades. There is a need to change the lifestyle of the people to counter the epidemic.

Medical experts say that on an average 10 people die of diabetes every hour in Pakistan, while some seven million are diagnosed with the disease that claimed 86,000 lives in 2015 alone.

Meanwhile, Prof Dr Jamal Zafar, a diabetes specialist said, "Every third patient who visits the outpatient departments at public hospitals suffers from diabetes."  The medical practitioner was of the view that the number of people dying from various complications arising out of diabetes was also quite high and increasing. "By contrast, this figure is steadily falling in Europe and other developed countries owing to advances in treatment, awareness and preventative measures."

He added diabetes can be managed and its consequences avoided or delayed with due care in diet, physical activity, medication and regular screenings.

Published in The Express Tribune, October 24th, 2017.
COMMENTS
Comments are moderated and generally will be posted if they are on-topic and not abusive.
For more information, please see our Comments FAQ