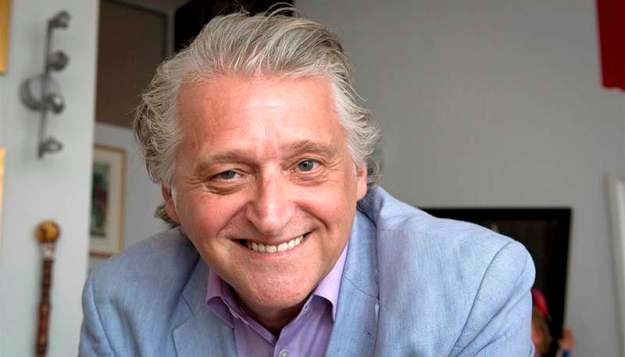 ---
MONTREAL: France's answer to "America's Got Talent" is being taken off air after the show's linchpin, Canadian entertainment figure Gilbert Rozon, was hit by allegations of sexual misconduct involving nine different women.

Rozon - who also founded Montreal's prominent "Just For Laughs" comedy festival - is a jury member on "France Has Incredible Talent," whose 12th season had been due to premiere October 26 until broadcaster M6 pulled the plug on Thursday.

Nine women went public Wednesday with allegations of sexual misconduct by Rozon, triggering a shockwave in Quebec hard on the heels of the revelations targeting Harvey Weinstein, the disgraced movie mogul accused by dozens of actresses of sexual harassment, assault and rape.
Social media fills with 'Me Too' stories of sexual harassment, assault

Rozen stood down later Wednesday as head of Montreal's 375th anniversary celebrations and vice-president of the metropolitan Montreal Board of Trade, and later took to Facebook to apologize, while stopping short of admitting guilt.

"Shaken by the allegations against me, I want to dedicate all my time to review the matter," Rozon wrote. "To all those who I may have offended in my life, I'm sincerely sorry."

Rozon wrote that he was resigning "out of respect for the employees and the families that work for these organizations as well as all our partners."

Prime Minister Justin Trudeau spoke out Thursday regarding the allegations, saying the issue of harassment "means the world to me."

"I think we're seeing a moment of awakening, whether it's the news from Hollywood... or now what we're seeing in the Quebec cultural areas," Trudeau said.

Students accuse teacher of sexual assault

"It's unacceptable for anyone to feel insecure or harassed at work, at home, in the streets. And I think people are beginning to get it."

Montreal mayor Denis Coderre also expressed his "dismay and disappointment" at the Rozen accusations while Quebec Minister for Women Helen David praised a "cultural change" that has resulted in more women speaking out.

Canadian police have meanwhile encouraged other potential victims to come forward, saying in a Twitter message: "We are listening."

Nine women interviewed by the daily Le Devoir and local radio station 98.5 FM claimed Rozon sexually harassed or assaulted them.

Most worked in the arts, and some said they were teenagers at the time of the incidents -- the latest having allegedly taken place in 2016.

"He harassed me for several months," Anne-Marie Charette told Le Devoir. "I felt really small, knowing that he was a powerful man. I had the strength to push him away, but not to go to the police."

Others who accused Rozon of harassment or rape over the past three decades include television host Penelope McQuade, actors Salome Corbo and Sophie Moreau, director Lyne Charlebois, and entrepreneur Genevieve Allard.

Trump dubs sexual harassment claims 'totally fake news'

"When this behavior continues over decades and affects women of diverse backgrounds, I think it must stop," Corbo told Le Devoir. She alleged Rozon sexually assaulted her when she was 14 years old.

Rozon pleaded guilty in 1998 and was fined for sexually assaulting a 19-year-old woman at a "Just For Laughs" reception, but the record was later expunged.

He reportedly tried to caress the woman and bring her back to his hotel room, but she fled and informed the venue's managers of the incident.

Rozon, 62, is the driving force behind Montreal's annual "Just for Laughs" comedy festival. The event, which began in 1983, is billed as the world's largest international comedy festival.

His resignation came after Quebec humorist Guillaume Wagner publicly accused him of being an "aggressor" in the wake of the snowballing allegations.

Wagner said he was encouraged to speak out after another Quebec celebrity, TV show host Eric Salvail, was suspended over allegations of sexual misconduct this week.

The Weinstein case has shone a light on Hollywood's seedy underbelly, but has also prompted women in and outside the film world to go public with allegations of assault and harassment -- most prominently in the #MeToo phenomenon on social media.