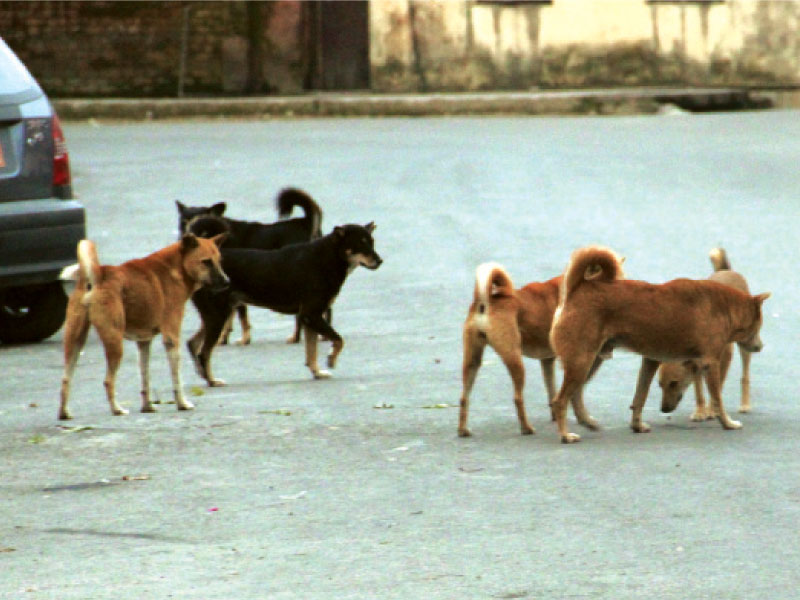 ---
KARACHI: The neutering of dogs can protect against rabies, according to Jinnah Postgraduate Medical Centre Executive Director Dr Seemin Jamali.  World Rabies Day was marked on Thursday.

In the current year, 4,023 cases of dog bites have been reported. According to her, around a 100 cases of dog bites are reported at Jinnah hospital on a daily basis.

The campaign to kill stray dogs has failed in Karachi. Due to the discontinuation of this campaign launched by the Sindh government and Karachi Metropolitan Corporation, dog bite cases are rising in the metropolis.

NICH ward - A godsend for young warriors' fight against cancer

"There is a presence of garbage dumps in the city and stray dogs breed mainly in lanes and streets, which is why cases of dog bites are on the rise. Although cases from the rest of Sindh are also brought to Jinnah hospital, these days most of the cases are coming from Karachi," said Jamali.

"The discontinuation of the dog killing campaign in the city is contributing to such incidents," she said. "All over the world, stray dogs are being neutered rather than being killed, but no such concept exists in Pakistan. In fact, efforts to control the breeding of stray dogs are being made globally," she said.

Dog bite vaccinations cost around Rs15,000 to Rs20,000, she said, adding that citizens do not take the issue seriously and often do not complete the course of vaccinations, due to which rabies virus spreads throughout the body.

Man arrested in Karachi for selling stray dogs painted to look like expensive breeds

"The rabies virus incubation extends over a period of six months to two years. People bitten by a dog have to immediately get themselves vaccinated or the rabies virus symptoms begin to show," she said.

A female patient visiting Jinnah hospital told Express News that her husband was bitten by a dog. He did not get himself vaccinated and died a few months after, she said. However, she was there to get vaccinated in order to save herself and her children from the virus.