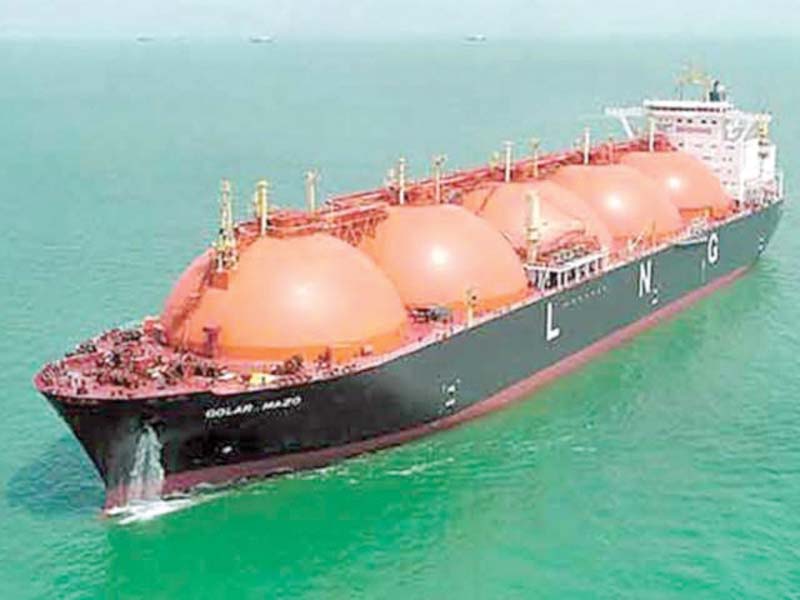 ---
ISLAMABAD: As more LNG terminals are planned in Karachi, the government is considering a proposal to set up an independent security force for the ports and the vessels carrying the fuel.

The country has one terminal at Port Qasim handling the imported liquefied natural gas (LNG). The work on the second terminal has almost been completed and it is likely to become functional soon.

As three more LNG terminals are planned at the Karachi port, the government is considering setting up the force, on the lines of the Airport Security Force, to beef up the security of the ports and the vessels bringing LNG from various countries.

Pakistan shelves $2b LNG project

Sources in the Ministry of Ports and Shipping told The Express Tribune that the Pakistan Maritime Security Agency (PMSA) had expressed concerns about potential security threats to the ports and maritime areas and proposed the setting up of the independent port security force.

The ministry's officials confirmed that the proposal was under consideration. However, the navy says it already has a mechanism under which surveillance and security of LNG vessels is ensured at the country's entry points.

Govt to provide guarantees for LNG pipeline financing

The three new LNG terminals are planned with the help of private-sector investors at Port Qasim with the handling and processing capacity of over 1.6 billion cubic feet day (bcfd).

Two of the terminal projects have entered the implementation phase with the capacities of 1bcfd and 600 million cubic feet per day, respectively. These are being developed by two consortia comprising Shell Pakistan, Qatar Petroleum, ExxonMobil, Total, Mitsubishi, Hoegh and Co, GEI, Engro Corporation and Fatima Group.

The third one will be set up by the Pakistan Gasport that has already worked on the second LNG terminal, which is near completion.

Energy source: PM inaugrates LNG terminal at Port Qasim

Engro set up Pakistan's first LNG terminal at Port Qasim that has been handling the imports from Qatar since 2015. Qatar Petroleum is going to enter into a partnership for setting up another LNG terminal at the port.

Owing to the fast widening gap between demand and supply of energy in the country, the government is pursuing LNG import plans.

It has been injecting 600MMcfd of imported gas into the system since February, which is being consumed by the power, fertiliser, cement, general industry and compressed natural gas (CNG) sectors.

Two of the LNG terminals, to be built at Port Qasim, are expected to be commissioned in the second and third quarters of 2018.
COMMENTS
Comments are moderated and generally will be posted if they are on-topic and not abusive.
For more information, please see our Comments FAQ