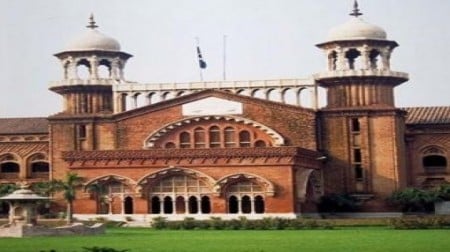 ---
The Lahore High Court (LHC) on Friday issued a stay order on the prisoner's request for marriage in jail.
The prisoner, Aqeel, is on a death row in the Lahore jail.
The stay order was issued on the request of the girl's father who has claimed that his daughter Laiba's nikkah has already taken place with a man in Sialkot. The girl's father also presented a copy of the nikkah nama in the court.
The case was adjourned till June 9.
Earlier on Laiba's request, the court allowed Aqeel, the prisoner, to be married to Laiba in jail.