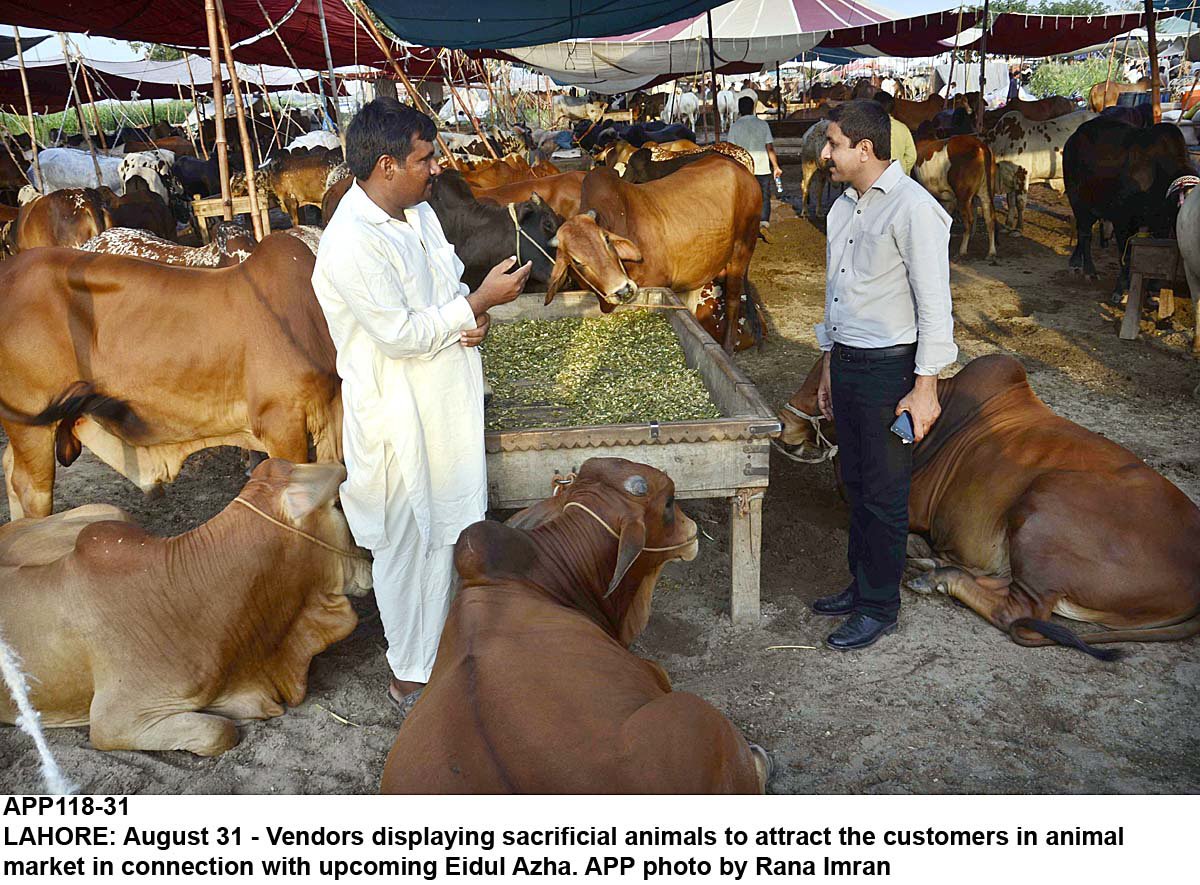 ---
LAHORE: For the first time in Punjab, the provincial and the district administrations have installed backup power generators in makeshift cattle markets set up for Eidul Azha.

Speaking to a select group of journalist on Wednesday, Punjab Local Government and Community Development (LGCD) Minister Muhammad Mansha Ullah Butt said seven makeshift cattle markets have been established in different areas of the city. "The government has tried to make best possible arrangement to facilitate citizen," he said. Backup power generators have been installed to provide uninterrupted electricity supply to these cattle markets.

He said in collaboration with a commercial bank, the government has made arrangement to provide automated teller machines (ATMs) facility in some of these makeshift cattle markets to facilitate the citizens.

Police officials in uniform and civvies have been deployed in cattle markets to avoid any untoward incident.

Moreover, special stalls and kiosk have been set up in cattle markets for sale of fodder at discounted rates. Seating facilities for the buyers have also been provided in these markets.

The minister, along with Special Secretary Shahid Nasar Ranjha and other LGCD officials also paid a visit to Lakhodair Cattle Market to review arrangements.

He directed officials concerned to make arrangement for drinking water in these markets. He also directed the local government officials to take strict actions against traders and farmers who were trying to sell animals outside these markets as the government has imposed Section 144 on sacrificial animals' sale in the provincial capital, except designation markets.

Speaking to The Express Tribune, several vendors complained about sluggish trading activity in makeshift cattle markets.

A trader, Muhammad Hanif, said he was in this makeshift cattle market for the past three days and could hardly sell two goats.

"Lahorites are not willing to pay animal raising and transport costs. Farmers and traders are disappointed to see the market response," he remarked.

On the other hand, citizens complain farmers are asking really high price for goats, sheep and even for big animals. A citizen, Ammar Qureshi, said prices have been multiplied in makeshift cattle markets. "Goat prices are almost doubled when compared to last year.

The government should chalk out some strategy to regulate sacrificial animal prices in the country to avoid annual exploitation of cattle vendors," he maintained.

Similar, remarks were made by several other citizens who were trying to find some suitable animal, which also come in their budget.

Published in The Express Tribune, August 24th, 2017.