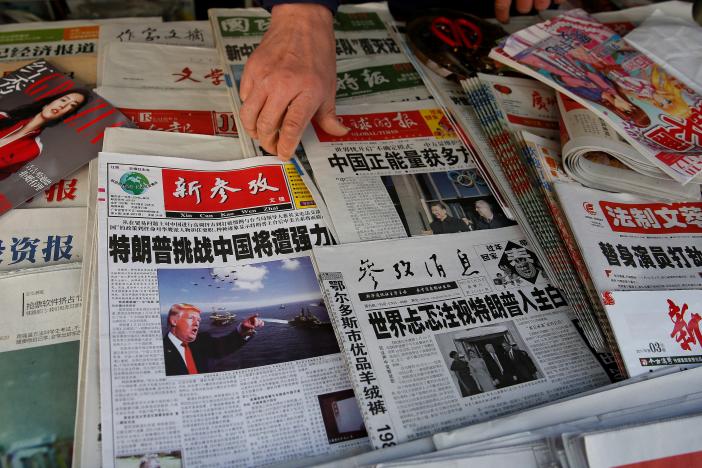 ---
The first-ever Chinese newspaper in Pakistan, 'Huashang', hit around 60,000 readers with its 21st edition published this week, BBC Urdu reported on Saturday.

The weekly newspaper employs both Pakistani and Chinese staffers and has been publishing for two years now. The newspaper's headquarters located in the capital city boasts of Beijing with people conversing in Mandarin, China's cultural posters pasted on walls and green tea being served.

Amid Chinese investment, technical education on a roll

Although 'Hua' means flower and 'Shang' means business, the newspaper's name means pure business. Around 5,000 copies of Huashang are published every week.

The paper's chief editor, Rama, says the weekly's focus is on business transactions between Pakistan and China but its editorial policy also includes giving importance to tourism and cultural ties of the two countries. Rama further said that for her it was easier to get settled in Pakistani society than she had initially expected.

China has vested interest in helping resolve Kashmir issue, says Chinese daily

The newspaper is also published in English language simultaneously and the editorial board wants to change the weekly paper to daily.

A senior staffer, Arsalan Raza, said there are around 400,000 Chinese nationals living in Pakistan whereas some 25,000 of them reside in Islamabad, adding that there is a massive readership of the paper in the country.