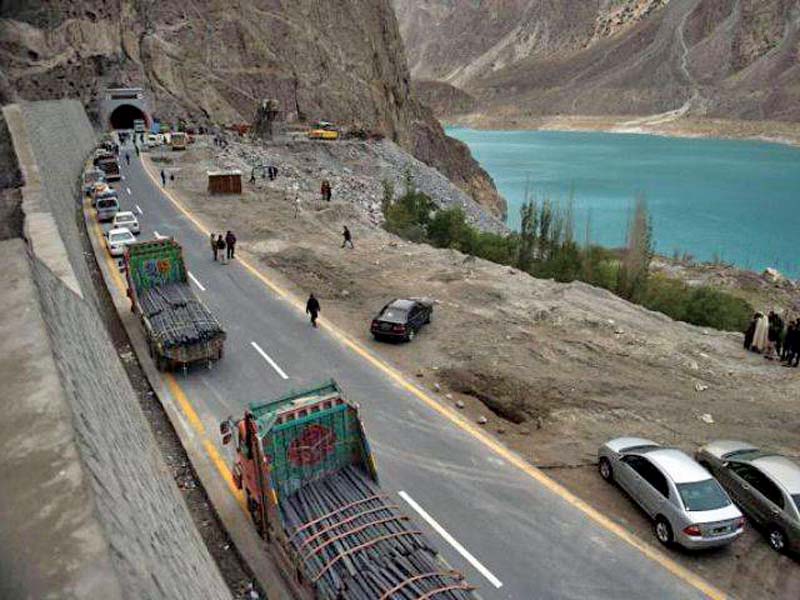 ---
LAHORE: With Chinese-funded projects mushrooming across Pakistan, an increasing number of youngsters are opting for technical and vocational training at school.

Technical education schools have witnessed a surge in enrolment in recent months as development projects under the China-Pakistan Economic Corridor [CPEC] have piqued the interest of the youth.

In the first quarter of 2017, the number of students opting for different courses offered by the Technical Education and Vocational Training Authority [Tevta] Punjab has soared, according to statistics available with The Express Tribune.

From January to March, as many as 120,000 students have enrolled in different courses offered by Tevta schools whereas the enrolment during 2016 was just 170,000 for the entire year. "Since works started on different projects of CPEC, a major change has been observed in the education sector," says Tevta Chairperson Irfan Qaiser Sheikh while talking to The Express Tribune.

Training the youth: Media-TEVTA partnership termed inevitable

The vocational training authority has already started courses to train the youth for future prospects keeping in view a boost in industrial activity after the completion of CPEC-related schemes.

Irfan says the Chinese language course at Tevta has become the most popular subject among students coming to their centres. "Tevta is designing courses with a focus on CPEC and the Chinese language course is an example of this effort," he said.

The authority has dedicated 28 institutes to the Chinese language course working in 12 districts of Punjab. "Tevta students will be sent to China for advance Chinese language courses, as well as other courses. Their expenses, including tuition fee, boarding and other expenses will be borne by Tevta," he added. Punjab Chief Minister Shehbaz Sharif has already announced a special fund for scholarships.

Future prospects

A student Wasif Kazmi, who is seeking admission to Tevta's Chinese Language course, said he wanted to learn Chinese because many job opportunities had cropped up in Pakistan under the CPEC initiative.

Citing the example of Gwadar Port, which has been handed over to the Chinese, he believed his chances of securing a lucrative job would increase by learning the language.

Another student Muhammad Yasir, studying for an electrical engineering diploma from the Government College of Technology Railways Road, he got admission to the diploma to reap fruits of the expected boom in the industry because of CPEC.

"The diploma will definitely help me [to easily secure a job] after completion of CPEC projects," he said. "Chinese industries are taking interest in setting up their plants in Pakistan so they will definitely need the manpower and human resources. And Tevta has been training students at colleges as per the industry requirements."

K-P govt offering free Chinese language courses

Other fields

The Tevta chief says the diploma courses in architecture, auto-mechanics, industrial electronics, electrical, petrochemical, petroleum and textile spinning have also witnessed an increase in enrolment.

Tevta, he added, had started working with China's universities for cooperation in different sectors of vocational training, including power generation, automobile and automobile mechanics. "China will provide training to our students at our institutions while Tevta will bear all expenses of the Chinese instructors," he said.

TianJin Peoples' Association for Friendship with Countries has already offered Tevta of accommodating 4,000 students of different courses in China. "I will visit the province in May to discuss further necessary steps," Irfan said.

Under his charge, Tevta has been spending its budget on human resources rather than on infrastructure, focusing on increasing the capacity of its colleges in information technology, trade, hospitality, construction and textile courses.

On 20 April 2015, Pakistan and China signed an agreement to commence work on the $46-billion China-Pakistan Economic Corridor with approximately $28 billion worth of fast-track 'early harvest' projects to be completed by the end of 2018.

Published in The Express Tribune, April 30th, 2017.
COMMENTS (1)
Comments are moderated and generally will be posted if they are on-topic and not abusive.
For more information, please see our Comments FAQ