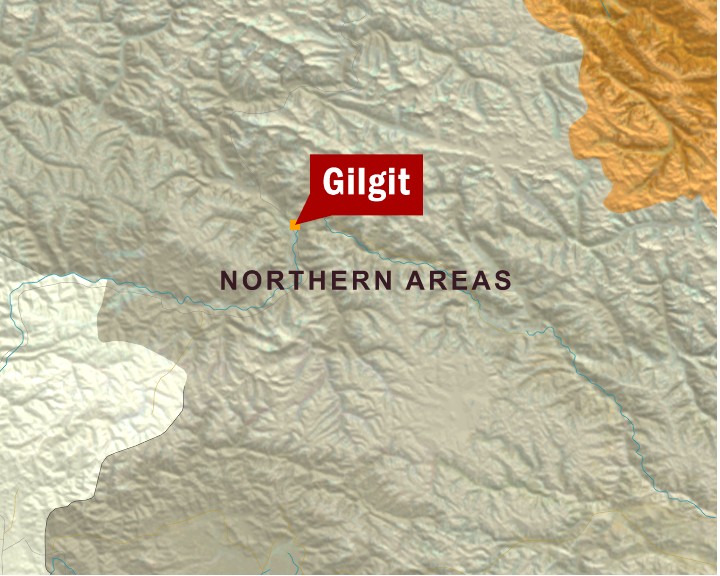 ---
GILGIT: Another glacial lake outburst on Monday in Upper Hunza added more water in the Attabad Lake that can burst its banks by the end of this month, officials said.

The Passu glacier lake, about 15 kilometres (km) from Attabad Lake, suddenly burst its banks creating a flash flood that raised the lake's water by 10 feet. The lake is now 340 feet deep. No loss of life or damage to property was caused by the new incident. The 17-km 'landslide' was formed when a landslide blocked the Hunza River in January. More than three upstream villages have been submerged so far by the expanding lake while a major portion of the Karakoram Highway has also come under water.

The director general of the Disaster Management Authority in Gilgit had said the shifting of people from vulnerable downriver villages would be completed by Monday night, ensuring that people remain safe even if the dam breaks. He added, however, that water will not overflow from the spillway before May 26 even if glaciers melt at an above-average rate. According to officials, glacial lake outburst flood, a technical term used for the sudden release of water from glaciers, caused fear among thousands of inhabitants who had left their belongings behind and vacated their houses fearing a breach in the lake.

An army battalion deployed in Hunza Nagar is also assisting the administration in relief activities. The government on Sunday had called off work on the spillway, saying that the engineers had achieved the target of 30 meters spillway cut. The Frontier Works Organisation and Chinese engineers had been working since January 4, a day after the landslide. Official said that it would take another eight to 10 days before the surging waters begin pouring through the spillway created by the engineers.

As part of its contingency plan, the government has identified more than 30 villages that might be submerged if the dam fails. About 19 health centres have also been established. Moreover, even people in Gilgit, which is about 140 kms from Attabad, are now shifting to higher grounds for fear of flooding despite the government's repeated assurances that they will not be affected. Meanwhile, APP adds that surging waters in the lake has started to eat away its banks.

Published in the Express Tribune, May 18th, 2010.
COMMENTS (1)
Comments are moderated and generally will be posted if they are on-topic and not abusive.
For more information, please see our Comments FAQ