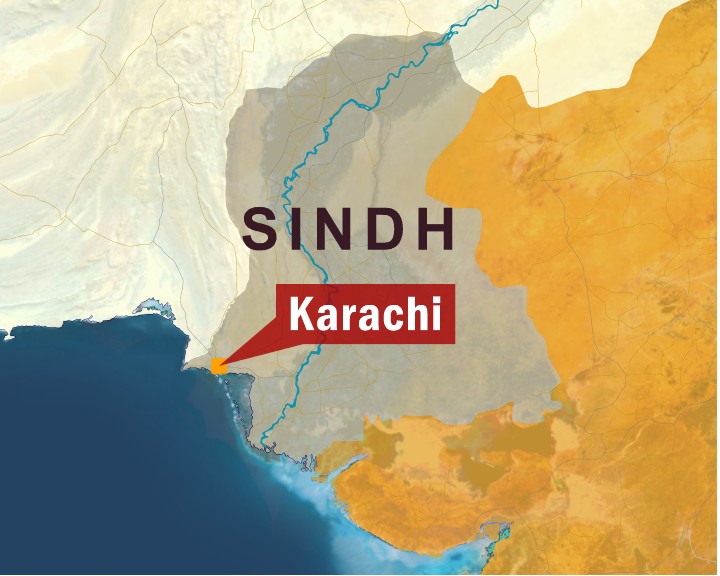 ---
KARACHI: A 23-year-old woman died after giving birth at the Sobhraj Maternity Hospital, Karachi (SMHK). The three doctors taking care of her have been suspended while further enquiry is underway.

Rozina, a resident of Liaquatabad CI Area, Usman Goth, was registered at the SMHK for a routine checkup. She went to the hospital on Friday and was admitted the very same day. On Saturday, she gave birth to a baby boy after a caesarean. Rozina was sent to a ward after the operation while her underweight son was kept in an incubator.

However, the young mother complained of bleeding from the mouth, nose and lower abdomen where she received stitches after the operation.

When her doctors, Dr Mumtaz Soomro, Dr Hina and Dr Shahina, were informed, they decided to operate on Rozina again.

She was taken to the operation theatre on Saturday night, where she died during treatment.

According to the woman's husband, Shafee, the doctors and hospital staff had repeatedly ignored them when they had initially spotted the bleeding. He blamed the doctors for his wife's death, saying that Rozina had been bleeding excessively.

"My wife had been going to the Sobhraj Hospital for the past eight months for her checkups," said Shafee, who had been married to Rozina for 18 months. This was their first child. Rozina never got to see her baby because, being underweight and sick, he had been whisked away by the nurses to be kept in an incubator, where his condition is not improving either, said Shafee.

Meanwhile, the three doctors allegedly responsible for the young mother's death have been suspended on the orders of EDO health Dr Shahab Imam.

A three-member investigative committee has been formed under Dr Imam, along with SMHK Medical Superintendent Dr Anwar Ali Khwaja and Saddar Town THO Dr Nosheen Kehar.

The committee will submit its findings to the Sindh Health Minister Dr Sagheer Ahmed on Wednesday.

If the doctors are found guilty of negligence then they will be held accountable, said Dr Ahmed. Government hospitals are the only recourse for low-income people and it is the government's primary responsibility to ensure that the public gets the best possible medical treatment.

Dr Khwaja refused to comment on the case, saying that the truth will come out after investigation.

He did confirm, however, that Rozina had a c-section on Saturday and that her baby weighed just 1.7 kilogrammes.

Premature babies need to be kept in a certain temperature environment for which they are put in incubators, he explained, adding that Rozina's baby has also been kept in an incubator, where doctors are keeping a close watch on him.

Dearth of doctors

According to Dr Khwaja, the Sobhraj hospital has a dire shortage of doctors. More than 300 women come here for checkups everyday, he said. The hospital, comprising 120 beds, has just 32 doctors to deal with all these patients. He said the hospital has asked the health department for more doctors, upon which EDO Health has reassured them of making more appointments soon.
COMMENTS
Comments are moderated and generally will be posted if they are on-topic and not abusive.
For more information, please see our Comments FAQ