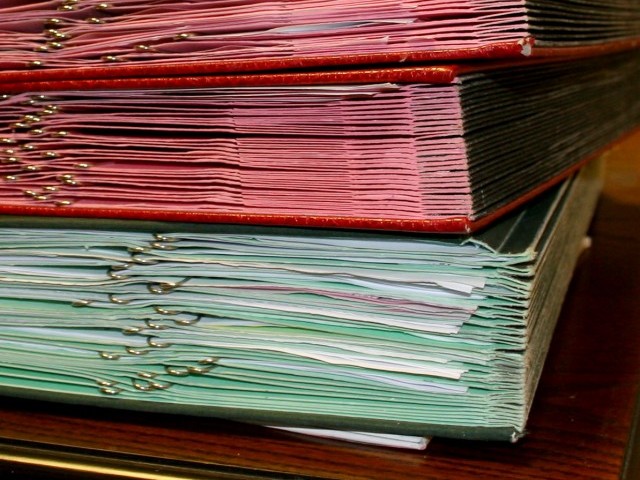 ---
LAHORE: Services related to land record in Ferozewala tehsil have been suspended for the past two days because of the closure of the record centre and the unavailability of the assistant commissioner, who runs the tehsil revenue affairs, since Friday.

The Land Record Centre (LRC) in Ferozewala, the only centre in five Sheikhupura tehsils, remained closed for the public on Saturday. Though all staffers were present at the office, its main gate was shut.

A security guard at the gate told visitors the officers were busy in dealing with affairs related to acquisition of land for the Sialkot Motorway and no visitor could be entertained on Saturday.

The LRC issues the 'fard', which is needed for record of the land to file surety bonds before courts, for utility connections, to transfer land ownerships and for mutation of inheritance or ownership. In other words, all services previously provided by patwaris have been shifted to these centres to facilitate citizens.

FATA reforms for dummies

The assistant commissioner office deals with complaints against officers of revenue department like tehsildar, qanoongo, patwaris and staff of union councils. The AC also holds court work in dealing with appeals against decisions of tehsildars and registrars. He also signs authority for applications forwarded by deputy commissioners or additional deputy commissioners to be sent back to the lower staff for different kinds of land record verification or family-tree verification.

The people continued been visiting both theses offices but were not provided any services.

Sajjad Chohan, a visitor at Ferozewala AC office, told The Express Tribune that he had come there for the second day as he returned home on Friday after waiting for the AC till 2pm. He said he would wait till 4pm to get his application signed to mark it to the tehsildar.

To get a court decree regarding his disputed land implemented, Sajjad has to get approval from the additional deputy commissioner, who has forwarded his application to the AC for verification from a patwari.

Sanaullah, a resident of Goel village more than 15 miles away from the LRC, said he needed a copy of his land record to file bail surety for one of his relatives, who was granted bail on Friday. Due to the LRC's closure, his relative would spend at least another four more days behind bars.

Ferozewala Land Record Assistant Director Muhammad Asif told The Express Tribune on phone that the LRC was not closed for public and people were not denied access despite the staff being busy in Sialkot Motorway land acquisition.

Sheikhupura Deputy Commissioner Arqam Tariq did not attend repeated calls and replied to a text message that he will call back.

Punjab Land Record Authority Additional Director (Operations) Usman Ahmed said the services were not completely closed. Fards were issued and mutations were also registered on Saturday, he said without giving any number of visitors catered to. He said it was not the standard operating procedure of the PLRA to suspend operations for general public. "It is our first priority to facilitate people," he added.

Published in The Express Tribune, March 12th, 2017.