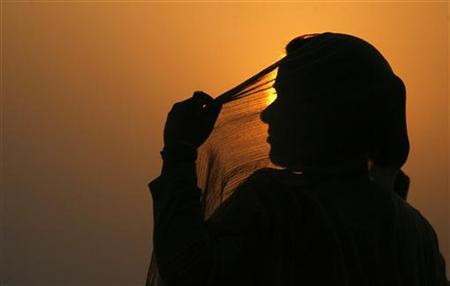 ---
MULTAN: At least four culprits have been arrested for blackmailing and taking nude pictures of women in Delhi Gate, Multan on Wednesday. The culprits have been booked under the provisions of cybercrime laws.

A police official told The Express Tribune that on a tip-off, the police raided a hideout in the area and nabbed four criminals.

The criminals were identified as Waqas, Shehzad, Adnan and Murtaza. He added, "During search of the place, the police seized nude photographs of women, 12 mobile phones and two laptops."

He said the culprits used to blackmail women after taking their naked photographs.

Man arrested over harassment charges

Meanwhile, one of the victims, on condition of anonymity, told The Express Tribune that accused Waqas had taken her nude pictures and started blackmailing her. She added, "Waqas and his companions demanded money and also threatened me of dire consequences if I failed to pay the amount."

However, the police had registered a case while further probe was underway.

Earlier on January 1, 2017, a young man, suspected of taking nude pictures of his former fiancé and sharing it on social media, was arrestedd by police in Abbottabad.

The accused was identified as Hafiz who partially stripped the girl and took her photographs with his cell phone.

He subsequently started sharing the photographs with male members of her family and posted them on social media.

Child kidnapped

A child was kidnapped within the precincts of Saddar police station. The police said they received an application from Parvez, an inhabitant of Suraj Miani, in which he stated that his 10-year-old nephew was abducted while he was playing with his friends in the street.

Parvez accused Shan, Daniyal and Danish of kidnapping his nephew. He told the police that the kidnappers sexually harassed his nephew.

He maintained, "The accused tortured the child and also forced him to perform naked dance."

Parwez demanded of the authorities to recover his nephew and award strict punishment to those involved in the incident.

Published in The Express Tribune, March 2nd, 2017.
COMMENTS
Comments are moderated and generally will be posted if they are on-topic and not abusive.
For more information, please see our Comments FAQ