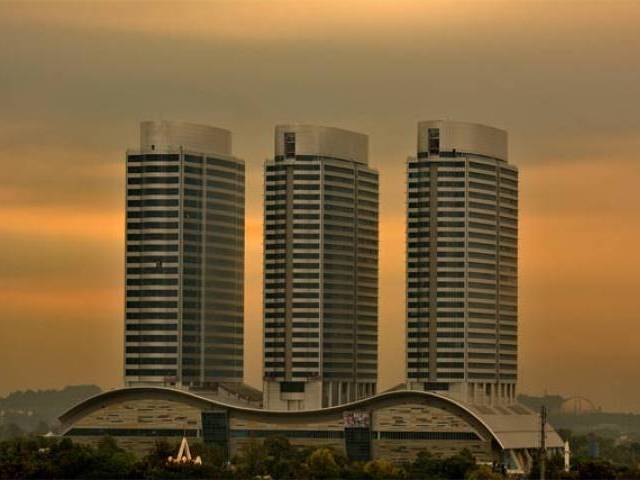 ---
ISLAMABAD: If a country wants to achieve sustained socio-economic development through healthy investment, corruption must be eliminated at all cost.

This was stated by National Accountability Bureau (NAB) Chairman Qamar Zaman Chaudhry while chairing a meeting to review performance of the authority at NAB Headquarters, a statement said on Tuesday. Terming corruption as the mother of all evils which must be eliminated through iron hand, Chaudhry said that corruption and misuse of authority were the main challenges they faced.

Embezzlement Case: NAB arrests four Sindh govt officials  

"In fact, the nation was warned against corruption by Quaid-i-Azam Muhammad Ali Jinnah in the first ever address in the constituent assembly," Chaudhry said.

He added that all segments of the society, especially the youth, needs to stand united against corruption and corrupt practices. They need to contribute to this cause by extending their full support to state anti-corruption agencies and spread awareness about the ill effects of corruption.

The NAB chief further said that the bureau had been consistently engaging all stakeholders in the fight against corruption, using a three-pronged strategy of creating awareness, prevention and enforcement.

Capacity Building: UNODC assures NAB of support

Chaudhry said NAB had focused on awareness and prevention. On the education and awareness end, he said NAB had set up thousands of character building societies and carried out an extensive awareness campaign.

On the prevention end, he said prevention committees had been formed mainly for government, ministries and departments which have frequent contact and dealings with the public such as in health, education and religious affairs.

On the enforcement end, Chaudhry said that the first step is cognisance of an offence and then investigation follows. Subsequently, prosecution in court of law is processed by NAB.

Published in The Express Tribune, March 1st, 2017.