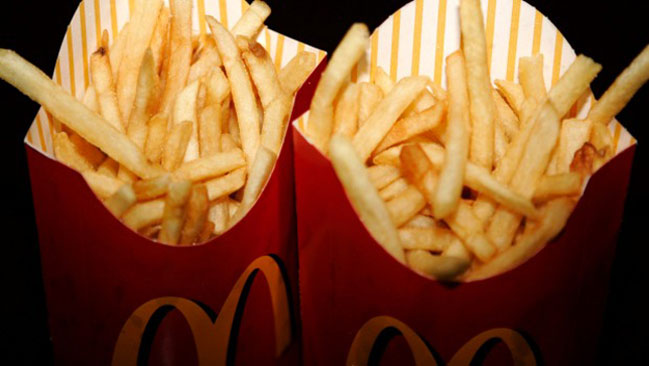 ---
No one likes soggy and limp fries. However, often that's what you get at fast-food chains. So, how do you avoid the displeasure of a squelchy serving of fries?

McDonald's fries are not made to order, hence the occasional soggy portion. But here's the trick: next time you visit McDonald's; ask for a fries without salt!

UK woman stabs boyfriend for eating all her chips




You could also just ask for a fresh batch right? But fried in the same oil, the fries may still be a touch soggy. Asking for fries without salt will; however, ensures a fresh batch is made just for you because the worker will have to clean and use fresh utensils to make sure there is no salt. You can ask for seasoning once you get your fresh portion.

Salt intake: Going against the grain

Or you could always skimp on the salt. Studies suggest most people nowadays are consuming much more salt than required by the body. Now go grab those fries!
COMMENTS
Comments are moderated and generally will be posted if they are on-topic and not abusive.
For more information, please see our Comments FAQ