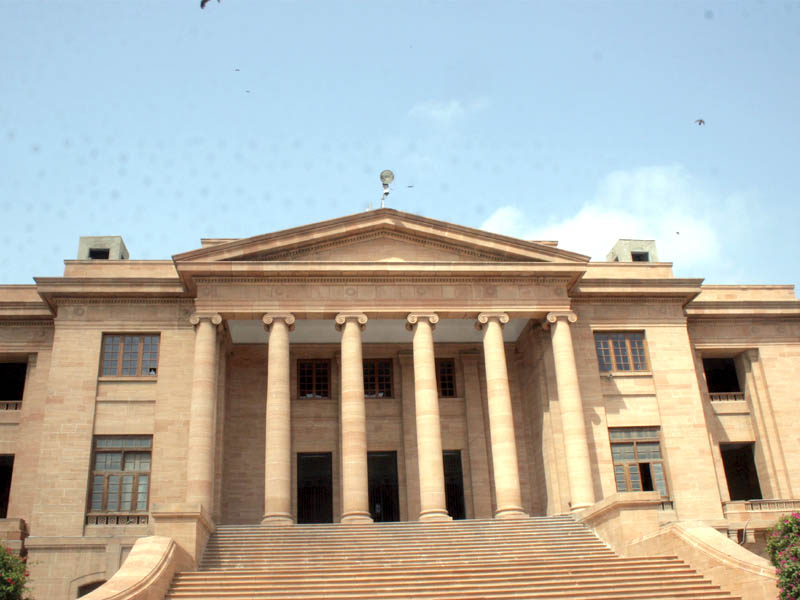 ---
KARACHI: Judges have questioned the maintainability of a petition that challenged the protection of the minorities' bill, which had outlawed marriages and conversion of underage girls.

A two-judge bench of the Sindh High Court (SHC), headed by Justice Irfan Saadat Khan, directed the lawyer representing a private welfare organisation, Protection of New Muslims-Pakistan, to satisfy the court on the maintainability of its petition on March 16.

The organisation had approached the court through its president Dr Mian M Arshad, who had named the federal and provincial religious affairs ministries, the secretary to the Sindh chief minister, the Sindh Assembly speaker and provincial chief secretary as respondents.

Deputy Speaker's Residence: CM approves Rs9.6m for renovation  

Arshad said that his organisation had been arranging the marriages of newly-converted people and providing them with legal assistance and shelter for years in the province. The Sindh government had passed in November last year the Protection of Minorities Bill, which was repugnant to the injunctions of Islam and the constitution as there was no hindrance of age limit for any person for conversion to Islam, he said.

Citing the example of Hazrat Ali (RA) who was the first child to have embraced Islam in the history of the religion, Arshad contended that there was no restriction all over the world on any person or child embracing the religion of Islam but Sindh province had passed the disputed bill, which was clearly against the injunctions of the religion and the country's constitution.

Arshad recalled that protests were staged across the country against the law upon which the provincial government had announced to reconsider the law. However, he alleged that the government was silent as to whether or not it had reconsidered or amended the law.

A plea to the CM: Senior citizens want cardiac institute    

Therefore, he pleaded to the court to direct the secretary to the Sindh chief minister to submit a copy of the bill. He also requested the court to examine the bill and strike down the same.

On Monday, the judges directed the organisation's laywer, Anwar Shahid, to satisfy the court on the question of maintainability of the petition for hearing and passing an order on it. Shahid sought time to do so.

Allowing time, the bench adjourned the hearing till March 16.

Published in The Express Tribune, February 22nd, 2017.