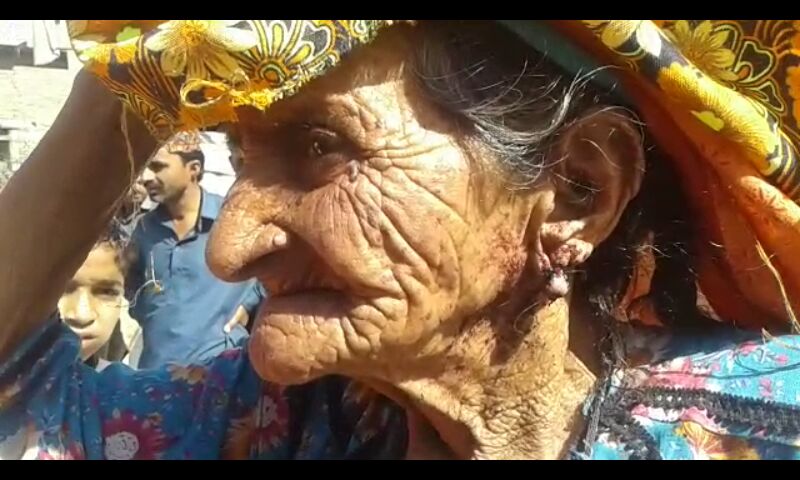 ---
SUKKUR: Jacobabad police have yet to arrest the culprits who snatched gold earrings from an elderly widow, by ripping her earlobes, in Kareem Bux Khoso village on Monday night.

The culprits allegedly intoxicated the woman, before they snatched her earrings in Thull District, within the limits of C-Section police limits.

The victim, Mai Hurmat, was sleeping in her hut when three unidentified suspects came, made her drink something that intoxicated her and stole her four gold earrings that she was wearing.

After gaining consciousness, the woman went to the police and registered a complaint against unidentified culprits.

In broad daylight: Woman robbed at gunpoint  

According to a Thull-based reporter, Hurmat is in her early 80s and lives alone in the hut. He claimed that the culprits snatched her earrings by ripping her earlobes, which caused bleeding.

He added that because there is nobody to look after her, the area people took her to a private clinic where the doctor provided her first aid.

C-Section police station Thull head constable Nisar Kanrani said efforts are under way to arrest the culprits. He said that Hurmat's eyesight is too weak to identify anyone, therefore, they have lodged a complaint against unidentified persons.

Meanwhile, Jacobabad SSP Sajjid Khokhar suspended C-Section police station SHO and ordered the police arrest the culprits.


COMMENTS (1)
Comments are moderated and generally will be posted if they are on-topic and not abusive.
For more information, please see our Comments FAQ