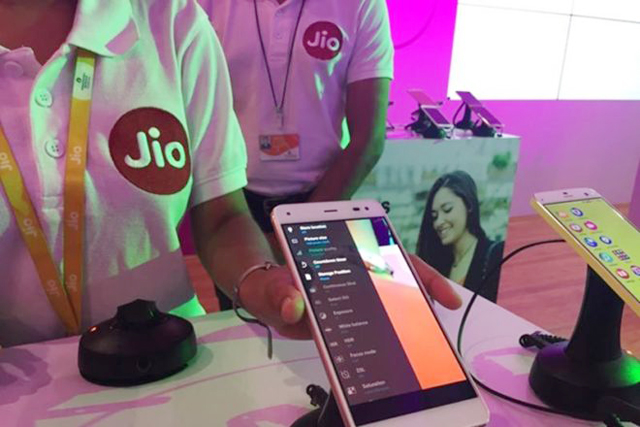 ---
MUMBAI: Reliance Industries' Jio telecoms unit will charge a tariff for its services from April, but will offer sharp discounts for a year to those who sign up by the end of March, billionaire Indian owner Mukesh Ambani said on Tuesday.

In a speech broadcast live on Reliance Industries' social media accounts, Ambani - India's richest man - said the Jio unit already had 100 million subscribers and that the network was expected to cover most of the country's population by end 2017.

India's Reliance announces launch of 4G mobile services

Reliance Jio Infocomm Ltd, launched in September 2016, has roiled India's telecoms market by offering free voice and cut-price data plans that are slated to run through March 2017, forcing rivals such as Bharti Airtel to respond with price cuts of their own.



While there have been concerns over whether Jio will be able to retain customers once it starts charging for services, with analysts pointing out that many use Jio as a second connection to take advantage of the free data, the firm said it expects to add subscribers by offering them more bang for their buck.

"Jio promises to provide world-class data at prices affordable to all Indians," Ambani said in his speech.

Mukesh Ambani's speech costs Indian telecos over INR130 billion

Customers signing up by the end of March will be able to use unlimited data and free voice services for a year at a rate of 303 rupees ($4.52) per month under a special plan, Ambani said, sharply below the prices offered by its competitors. Enrolment to the plan would cost a one-time fee of 99 rupees, he added.




Bharti Airtel, India's largest telecoms network operator, currently offers unlimited voice and 2GB of 4G data a month for as low as 300 rupees although tariffs vary across regions. The company, launched in 1995, has nearly 270 million customers.

Bharti reported its lowest profit in four years in the quarter ended December as competition from Jio eroded its revenues. Idea Cellular, India's No 3 telecoms network operator, posted its first ever quarterly loss over the period.

Reliance profits slump 23% after Jio launch

The price war resulting from Jio's entry has also spurred consolidation in the sector with Idea and Vodafone Plc's Indian unit, the market's No 2 player, beginning talks for a merger of their operations.

Jio's launch came after years of delay and Reliance Industries has already invested more than $20 billion into the venture.

Shares of some of Jio's rivals fell. As of 1000 GMT, Bharti Airtel's shares were down almost 4 per cent while Idea Cellular shares had slipped 0.5 per cent.
COMMENTS (1)
Comments are moderated and generally will be posted if they are on-topic and not abusive.
For more information, please see our Comments FAQ