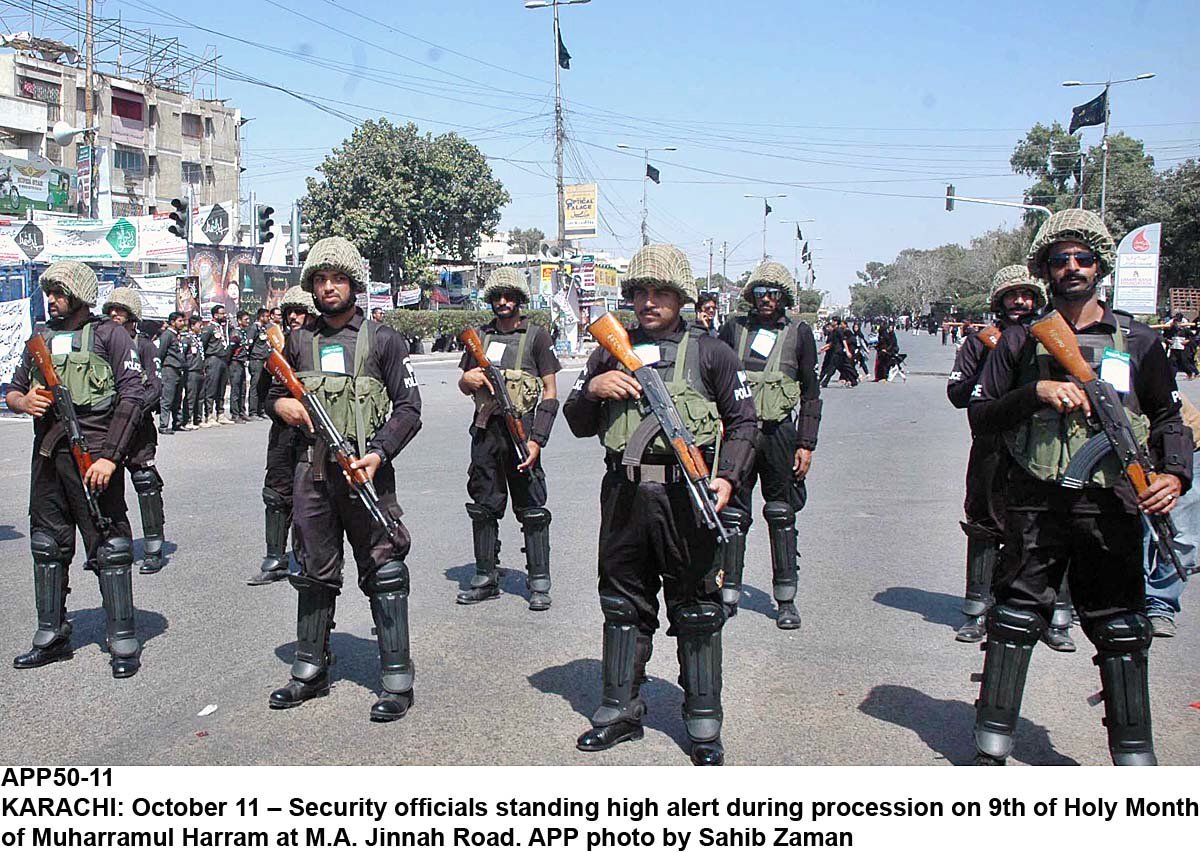 ---
KARACHI: An anti-terrorism courts' (ATC) administrative judge, Karachi on Saturday ordered Sindh's inspector general of police (IGP) to hold an inquiry into 65 cases of allegedly staged encounters that have occurred during the last two months.

The Sindh High Court's (SHC) Justice Farooq Shah, who oversees the ATCs in the city, directed IGP Allah Dino Khawaja to constitute a committee to probe into the matter and submit the compliance report within 15 days.

Around 88 suspects – booked under charges of murder, attempted murder, robbery, and assault on law enforcing agencies (LEAs) – have been presented in injured condition before the ATC's administrative judge by the police since December 29.

Charges of terrorism: Sindh govt to seek removal of LG members

Expressing his concerns, the judge remarked that these cases depicted "classical high-handedness of the LEAs as almost all accused sustained bullet injuries on their legs during night, as per prosecution stories."

On the contrary, the suspects, when presented in the court by police for remand, stated that they were shot at after their arrest. Most of such suspects were also found to be drug addicts.

The LEAs cannot be given a "licence to kill or cause grievous hurt indiscriminately" to any person allegedly involved in a crime, the judge observed, adding that such acts would create horrible and radical consequences.

"These actions are tantamount to legalising extra-judicial killings under the garb of powers vested in a police officer," the judge said, adding that preventive measures should be taken.

In a report, the jail officials also raised serious concerns with the court over these incidents and informed that cells had been filled with injured suspects.

Embezzlement Case: NAB arrests four Sindh govt officials  

"State functionaries under the Constitution are responsible for providing protection and safety to the lives, honour, prestige, and properties of all citizens indiscriminately," the judge said.

Citing section 5(2)(i) of the Anti-Terrorism Act, 1997, the judge directed that these case shall be reviewed by an inquiry committee formed by the head of police.

The letter – along with the list of 65 cases registered at different police stations – was sent to the IGP with instructions for strict compliance and report within stipulated period.

Meanwhile, a copy of the order has also been sent to the Supreme Court judge, Justice Amir Hani Muslim – who monitors the ATCs – as well as home secretary and prosecutor general of the province.

Published in The Express Tribune, February 12th, 2017.
COMMENTS
Comments are moderated and generally will be posted if they are on-topic and not abusive.
For more information, please see our Comments FAQ