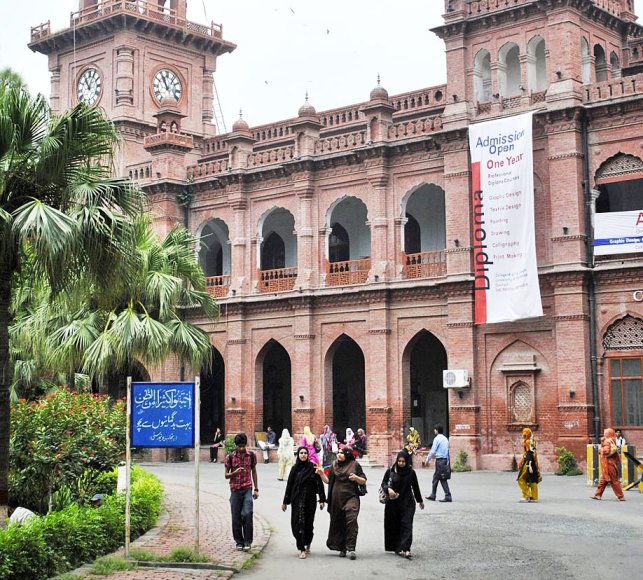 ---
LAHORE: In another change in administrative working of the Punjab University under the new vice-chancellor, the varsity has taken the step to bar recruitment of non-teaching staff.

The ban has been enforced with immediate effect, according to a notification sent by the registrar to all deans of faculties, directors of institutes, principals of constituent colleges, chairmen of teaching departments and heads of non-teaching departments.

"This ban has been imposed to ensure rapid regularisation and promotion of existing staff (BS-1 to BS-16) as per the promotion quota prescribed under the relevant rules," the notification reads.

The Punjab University, the largest public-sector university in the province, has witnessed rapid changes after the appointment of Dr Zafar Moeen Nasir as the university's vice-chancellor.

Earlier, the VC had said that changes in various administrative posts had been made in the 'best interest' of the university. Talking to deans, while chairing a meeting, Dr Zafar said he wanted to ensure neutrality of the administration and merit in every department of the university.

"The university administration has adopted the policy of transparency and a biased attitude will not be adopted in any case," he added.

Dr Zafar took charge of the university on December 28, 2016 on the direction of the Lahore High Court order and vowed to improve the ranking of the university.

Published in The Express Tribune, February 11th, 2017.