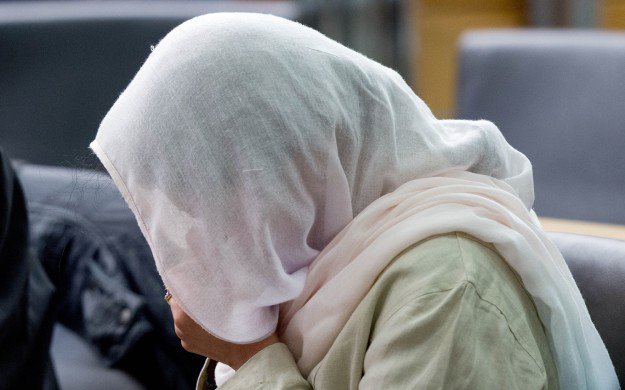 ---
PESHAWAR: Violence against women has been on the rise in Khyber-Pakhtunkwa with more than 20 cases of honour killing reported in the province since the start of the year.

Three women have been killed in the past three days alone in the name of honour. Hina Shah Nawaz, 27, was killed for rejecting her cousin's marriage proposal.

The case has been highlighted on social media platforms. The victim was the sole breadwinner of the family and was supporting three families. The family is now receiving death threats.

A woman and a man were killed allegedly in the name of honour in Shangla district of K-P on Wednesday morning as they were found together in an objectionable condition.

'Honour' killing: Man guns down married sister for eloping

S*, 32, was allegedly found with a 65-year-old man R* by her brother and husband who shot the man dead.

According to the police, first investigation report (FIR) has been lodged on the request of R's son.

"It was a planned murder because her brother and husband already knew about their affair and escaped after killing them both," the police stated.

DSP Headquarters Shangla told The Express Tribune that the police were raiding different places in search of the culprits.

In the same week, another 20-year-old girl was shot dead in the Tangi Khattak area near Nowshera Cantt.

Reportedly, a man shot a bullet through her head and threw her out of the car. The body was later shifted to the District Headquarters Hospital but no one has claimed the body yet.

Statistics obtained by the K-P Police Department show that more than 187 women were murdered last year. Of them 40 were killed in the name of honour. These are the cases that were reported to the police while the original figures are thought to be much higher.

Woman gets death penalty for 'honour killing' of daughter over free-will marriage

As many as 140 cases of rape were reported. Similarly, 104 women were subjected to physical harassment at workplace in the same period last year. At least 24 women were beaten up and 85 others faced other forms of domestic violence across the province.

Manager capacity building of Aurat Foundation, Peshawar, Saima Munir told The Express Tribune that around 21 cases of murder and suicide were reported in the previous month alone but hastened to add that these were not the actual figures as many cases go unreported.

"It depends on the priorities of the government, the cases are increasing with every passing day but there is no proper legislation neither is any proper action taken against the culprits," she added. Munir said that the ratio of murder and honour killing was higher in Malakand Division and Chitral as compared to other districts of K-P.

Published in The Express Tribune, February 10th, 2017.
COMMENTS
Comments are moderated and generally will be posted if they are on-topic and not abusive.
For more information, please see our Comments FAQ