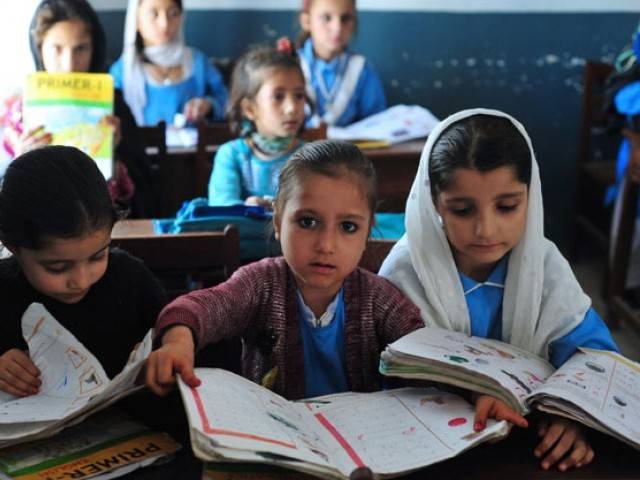 ---
LAHORE: The Punjab government's decision not to spare public schoolteachers from census duties has put the school administrations in a tricky situation.

While around 125,000 teachers will remain absent from schools over the next six months while performing examination and paper-checking duties, another 85,000 teachers will be deputed for the census scheduled next month.

Ultimately, these 200,000 schoolteachers will not be taking classes for 180 days out of the 215 academic days of the current academic year.

Clash of schedules: Punjab schoolteachers spared from census duty

There are 375,000 schoolteachers working at around 50,000 government schools in Punjab that is 80,000 less than the required number. If 200,000 teachers do not take classes, around 60% teachers will attend school for just 35 days.

Around 125,000 teachers are on duty for the ongoing examinations of Class-V till Class-VIII in Punjab.

When the exams end, these teachers will start checking papers. A similar number of teachers will be engaged in the upcoming Matriculation Part-I and Part-II exams scheduled for March and April.

As the process of teacher recruitment continues, government schools are facing serious issues, putting at risk the careers of millions of schoolchildren.

Punjab Teachers Union (PTU) Secretary General Rana Liaquat Ali says they have been struggling for many years to end the examination duties. "The future of thousands of students is at stake but what can we do when the government itself engages them in these duties," he added.

Countdown: First phase of census begins March 14

According to sources, teachers put their names forward for such duties to avoid teaching at schools as they get additional allowances besides their salary.

A superintendent gets Rs700 per day while examiners receive Rs400 per day. They also get paid for checking papers.

But Lahore District Education Authority CEO Tariq Rafique believes everything is fine. "Schools have their own system and manage classes in the absence of these teachers," he said.

Published in The Express Tribune, February 6th, 2017.
COMMENTS
Comments are moderated and generally will be posted if they are on-topic and not abusive.
For more information, please see our Comments FAQ