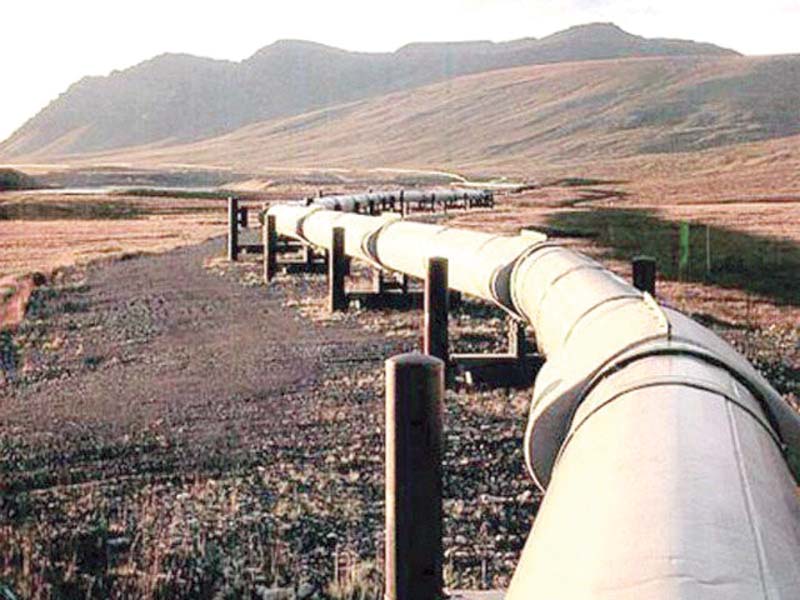 ---
ISLAMABAD: The Prime Minister's Secretariat has voiced concern over slow progress of the pipeline augmentation project undertaken by the two gas utilities to carry 1,200 million cubic feet of re-gasified liquefied natural gas (LNG) per day and has directed the Ministry of Petroleum to step up work on the scheme.

The directive came after the ministry informed the Prime Minister's Secretariat that the gas utilities had been trying hard to meet the deadline, sources in the secretariat told The Express Tribune.

The pipeline project, critical for 3,600-megawatt LNG-based power plants in Punjab - was scheduled to be completed by the end of December 2016, but it has now been delayed till March 2017, sources say.

At present, Pakistan State Oil (PSO) is importing only 400 million cubic feet of LNG per day (mmcfd) against the terminal's handling capacity of 600 mmcfd due to supply constraints. To address the challenge, the gas utilities - Sui Northern Gas Pipelines Limited (SNGPL) and Sui Southern Gas Company (SSGC) - are working on enhancing the pipeline capacity for the transmission of imported LNG.




In an attempt to handle more LNG imports, a contract has been awarded for setting up the second LNG terminal that will handle 600 mmcfd. This gas volume will be pumped into 3,600MW power plants being set up in Bhikki, Balloki and Haveli Bahadur Shah to overcome the electricity shortage in Punjab.

Work on the second LNG terminal will be completed in June this year. As a result of the policy shift, power generation with the help of LNG is estimated to increase substantially in 2017.

So far, the sites identified for five LNG-based power plants are Lahore, Faisalabad and Multan in Punjab, Sukkur in Sindh and Mardan in Khyber-Pakhtunkhwa, say senior government officials. The government is already working on three LNG power plants in Punjab.

SNGPL is carrying out work on pipeline augmentation over an area of 895 km in six segments. These are Sawan-Bhong (203 km), Phoolnagar-QSS (66.5 km), QSS-Tatlayali and Khurrianwala-Shahkot (70 km), Qadirpur Rawan-Sahiwal (145 km), Sahiwal-Phoolnagar (109 km) and Bhong-Qadirpur Rawan (302 km). This project is expected to be completed by March 2017.

On the other hand, SSGC has undertaken work on a 340km pipeline augmentation project in four segments namely Karachi-Hyderabad (125 km), Hyderabad-Nawabshah (130 km), Nawabshah-Nara (82 km) and Indus River crossing (2.5 km).

According to an official, a detailed route survey and engineering design are being processed for gas pipeline for the Muzaffargarh power plant and the project is likely to be completed by February 2018. A planned gas pipeline for the Nandipur power plant will be laid by March 2017.

"The petroleum ministry told the Prime Minister's Secretariat that LNG will be available for five LNG-based power plants according to the set time frame," the official said.

Published in The Express Tribune, January 4th, 2017.

Like Business on Facebook, follow @TribuneBiz on Twitter to stay informed and join in the conversation.
COMMENTS
Comments are moderated and generally will be posted if they are on-topic and not abusive.
For more information, please see our Comments FAQ