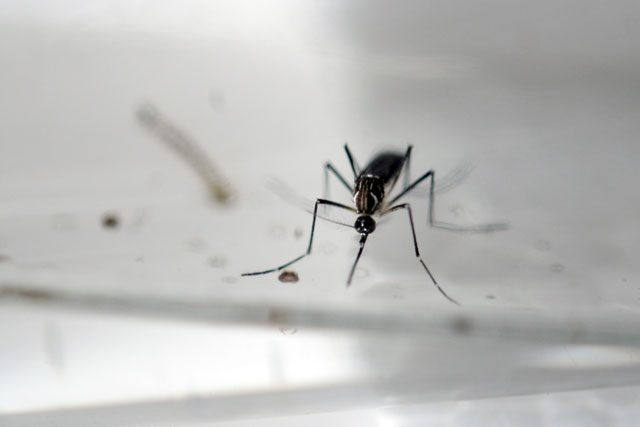 ---
KARACHI: With the confirmation of a fourth case of chikungunya, the total number of suspected cases stands at 235, according to doctors dealing with the epidemic disease which has partially affected District Malir.

The blood sample of 21-year-old Raza was confirmed as positive by the National Institute of Health, Islamabad since no facility in the biggest city of Pakistan has kits to test for chikungunya cases.

Another batch of four samples was sent to the facility for laboratory investigations, according to the Karachi director of health, Dr Waheed Panhwar.

Earlier, three cases were confirmed when the first batch of five samples was sent to Islamabad.

Since December 19, 235 suspected cases of the epidemic have been recorded for further investigation, said Panhwar. However, the actual figure of patients being affected by the virus cannot be confirmed, he said, adding that the health department can neither own nor disown the figure of the people that visited different areas with complaint of fever.

According to him, the health department has taken more measures than its resources allow. "We are conducting a multipronged activity, such as in-door residential spray (IRS) activity, larvicidal activity and fumigation with the help of the Karachi Metropolitan Corporation in the areas affected by the viral fever," he said.

He further welcomed the support of people to facilitate the volunteers conducting the activities that have initiated since December 24.

"There is only symptomatic treatment available for chikungunya. Paracetamol is highly recommended as a treatment of the viral outbreak since it is self-limiting," said Dengue Prevention and Control Programme's programme manager Dr Masood Solangi, advising that the people living in the area of the chikungunya outbreak must protect themselves from the mosquito-borne disease.

"They need to cover their body and increase their daily water intake and rest," he said.

Published in The Express Tribune, December 28th, 2016.
COMMENTS
Comments are moderated and generally will be posted if they are on-topic and not abusive.
For more information, please see our Comments FAQ