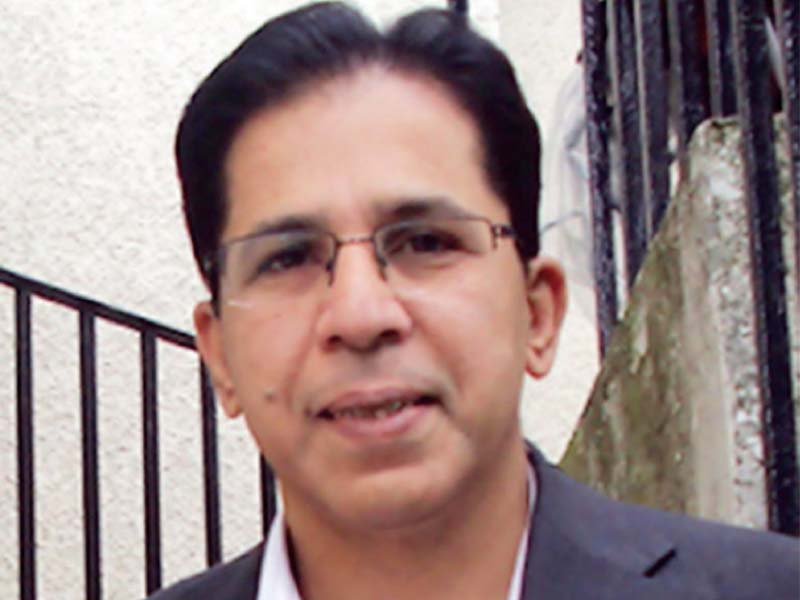 ---
ISLAMABAD: Why do people kill? In the murder of Muttahida Qaumi Movement (MQM) leader Dr Imran Farooq, a confessional statement of a key suspect has revealed that he was promised a position in the party's London Secretariat.

Key suspect Mohsin Ali Syed's confession, which was recorded in January, surfaced on Friday evening. It confirmed once again that the veteran MQM leader was killed because he was a 'potent threat' to the party leadership.

Imran Farooq's murder was 'birthday gift for Altaf'

Mohsin was studying at the University of Karachi when he first met another suspect, Kashif Kamran, who later became his accomplice.

In his statement, Mohsin said that he used to meet Kamran and key suspect Khalid Shamim at MQM Headquarters – Nine-Zero – in Karachi to discuss Dr Farooq and how he was trying to replace party supremo Altaf Hussain. During one such discussion, Mohsin said, Kamran had asked, "Wouldn't you agree that Dr Imran Farooq should be killed?"

"I remained silent," the statement quoted Mohsin as saying.

Later, Kamran told Mohsin that orders had come from the 'high-ups' to kill Dr Farooq, adding that Kamran had chosen him (Syed) to monitor Dr Farooq's movement. Mohsin added, however, that Kamran had suggested that someone else would kill him.

"For this, you would be adjusted in the London Secretariat," Mohsin said, revealing Kamran's offer in his statement. When asked who had ordered the hit, Mohsin said Kamran only revealed that the "order has come from the top leadership."

"I agreed," Mohsin confessed.

Later, Kashif arranged a meeting between Mohsin and Moazzam Ali. Moazzam hired Mohsin as an employee, opened a bank account for him, secured admission for him in the London Academy of Management Sciences, and managed all his travel arrangements to London.

In London, Mohsin said he rented a house across Dr Farooq's residence. Despite remaining close to the London Secretariat of MQM, Mohsin said Kamran had strictly forbidden him not to visit it till the deed was done. Soon, Kamran came to meet Mohsin at the college and revealed that Karman would kill Dr Farooq.

The two bought a set of kitchen knives from a store and two rain coats from a separate shop. The next day, they hid the knives in Dr Farooq's lawn.

On September 15, 2010, Mohsin said Kamran called and informed him that they had to complete the task the next day as he wanted to present Dr Farooq's murder as a 'gift' for Altaf for his birthday on September 17.

On the day of murder, when Dr Farooq was placing a dustbin under the stairs near his home, Mohsin grabbed him from behind while Kamran hit him on the head with a brick.

Imran Farooq murder: Suspects set to be indicted next week

After the murder, the two dumped the knife and their coats in a nearby garbage can. They then called Shamim and told him in code that Dr Farooq was dead.

"Mamoo ki subah hogai," Mohsin said, adding that "Mamoo was Imran Farooq's code-name."

Following the murder, Mohsin said they fled to Sri Lanka before making their way to Karachi. After meeting with Shamim, they travelled to Afghanistan where they stayed for five years.

Later, Mohsin and Shamim were arrested while crossing back into Pakistan at the Chaman border.

While Mohsin, Shamim and Moazzam are in custody, Kamran remains at large.

Published in The Express Tribune, November 12th, 2016.