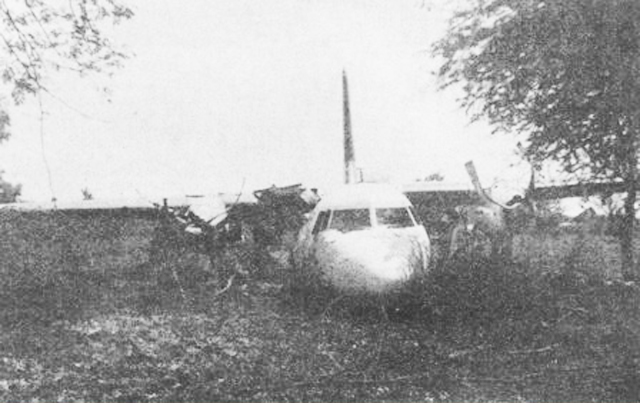 ---
GILGIT: It was a sunny day on August 25, 1989, when a Pakistan International Airline's flight, PK-404, touched down on the narrow runway of Gilgit airport. The plane, Fokker-F27 Friendship, taxied to a halt at the terminal. The passengers exited and the crew began preparing for the return flight to Islamabad.

The plane, with 54 passengers— five crew members and 49 passengers— on board took off at 7:35am. Among the passengers were four members of a family. But soon after the take-off, the aircraft disappeared without a trace, fuelling speculation that it might have been downed by India's army near the Line of Control (LoC).

Over 27 kg heroin recovered from PIA aircraft at Karachi airport

Almost 27 years on, the mystery could not be resolved.

According to reports, the flight, a Fokker-F27 Friendship, disappeared shortly after take-off. It is claimed that one of the pilots had made a routine radio call at 7:40am, the last communication the aircraft made. The aircraft is believed to have crashed in the Himalayas, but the wreckage has not been found till date. The military launched massive search operations in the snow-capped mountains for several days following the tragedy but to no avail.

"It's a tragedy that we cannot forget about," said Arif Hussain, relative of the passengers who had switched their flight. "Who knew they would die this way, or even share the same fate."

PIA to start Hajj flights from August 4

"We have accepted that they are no more but this date revives our wounds every year," Hussain shared with The Express Tribune.

Hussain lost his uncle, aunt, wife and two children in the incident.

"My uncle was an assistant commissioner in Mardan town and had just been promoted as deputy commissioner then."

Many others like Hussain have gone through the trauma of losing their loved ones in the incident.

"We were in Peshawar when the plane disappeared," Maria Jabeen, another victim of the tragedy said.

"My grandmother and uncle were on-board."

PIA airhostess sues management over sexual harassment

Jabeen, who is also from Gilgit-Baltistan, said her uncle was in his 20s and was a bright student. "My father gets sad whenever he remembers him and that's how it saddens all of us."

Khursheed Khan lost his elder brother, Qari Basheer Ahmed, in the incident.

"There have been many versions to this mystery. The one I lived with is that it was shot down by India for allegedly crossing the Line of Control," says Jan.

Even decades after the tragedy, relatives of the victims wonder why successive governments have closed the chapter on the sad episode.

Published in The Express Tribune, August 29th, 2016.

 
COMMENTS (18)
Comments are moderated and generally will be posted if they are on-topic and not abusive.
For more information, please see our Comments FAQ