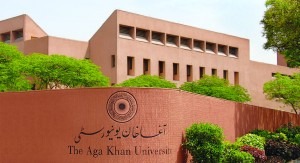 ---
LODHRAN: The Livestock and Dairy Development Department has launched an awareness campaign in Lodhran and other southern Punjab districts about Congo virus threat.

This comes after Dr Saghir Ahmed Sameeja who had worked in Bahawal Victoria Hospital died of Congo fever in Karachi on Saturday.

Dr Sameeja, 30, was among the three doctors taken to Aga Khan University Hospital (AKUH) last week after developing signs of the deadly Crimean-Congo haemorrhagic fever.

On July 16, Dr Sameeja, and his assistants, Dr Alam and Dr Owais, had operated on Nadia, a student nurse from Lodhran's district headquarters hospital. She had been suffering severe abdominal pain and died during treatment. Two days after the surgery, the three doctors showed symptoms of haemorrhagic fever.

"Initially, she had been diagnosed with appendicitis. We buried her on July 16. No one told us then that it was Congo virus," Ijaz Hussain, her husband, said on Sunday while talking to The Express Tribune.

Hussain is in isolation at Lodhran District Hospital along with five other of his family members.

Health Department spokesman Akhlaq Ali Khan said that Nadia was suspected of Congo virus infection. "However, the body cannot be exhumed to confirm this," he said.

"A medical board has decided that she had been infected [with Congo virus]. Now, it is the responsibility of the Livestock Department to launch a rigorous awareness campaign in southern Punjab," he said.

Hussain said that they were not involved in the livestock business. "We do not even have an animal in our home. Nadia must have been infected while treating some patient at the hospital," he said.

Nadia's brother-in-law accused the Health Department of failing to identify the Congo virus case and acting timely to stop its spread.

Livestock and Diary Development Secretary Naseem Sadiq said that there was a need to start an awareness campaign in collaboration with the Health Department.

"Five teams of our department are already working in Lodhran and adjacent areas. An awareness campaign has been launched at cattle sale points. Banners have also been displayed," he said.

Advisor to Chief Minister on Health Khawaja Salman Rafique has directed all hospitals in the Punjab to establish isolation wards for treatment of Congo virus.

"If another case surfaces, it should be dealt with according to the standard operating procedures (SOPs)" he said.

"Instructions have been issued to doctors and nurses of all hospitals to wear protective gloves and masks while treating patients," he said.

He said that all doctors of Bahawal Victoria Hospital and Nadia's family members had been screened for the virus. "None of them have tested positive [for Congo virus]," he said.

Bahawalpur

On Sunday, Bahawalpur DCO Dr Ehtisham Anwar Mahaar launched an awareness campaign about Congo virus. He said that 150 Livestock Department mobile teams would vaccinate and treat animals in Bahawalpur district against the disease. He was chairing an official meeting in this regard.

Additional District Collector Imrana Ajmal and Livestock District Officer Dr Rab Nawaz Kausar were also present.

"The teams are headed by veterinary doctors. They should work at the grassroots level," he said. The DCO said that special teams would be posted at entrances to the district to vaccinate livestock.

"The Cholistan Development Authority has also been directed to provide vaccination coverage to livestock in the area," the DCO said.

Published in The Express Tribune, August 1st, 2016.

 
COMMENTS
Comments are moderated and generally will be posted if they are on-topic and not abusive.
For more information, please see our Comments FAQ