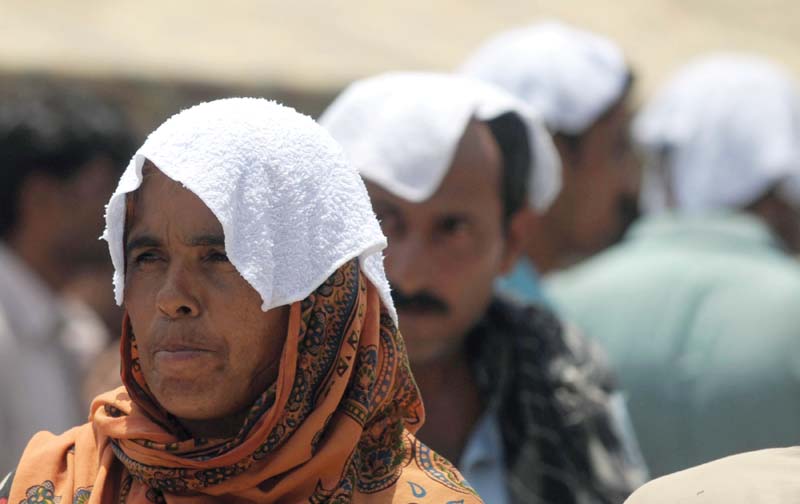 ---
KARACHI: More than 500 relief centres will be set up in the six districts of Karachi to combat the heatwave that is expected to hit Karachi by the end of May.

Commissioner Asif Hyder Shah was told about the establishment of these centres by the deputy commissioners at a meeting to review the arrangements for the expected heatwave in the city at the Commissioner Office on Tuesday. The commissioner was briefed about the first response centres, tertiary care centres and relief centres.




The main purpose of the relief centres will be to save the people from the intensity of the heat by offering shades, shelters and cold water. In the meeting, it was also discussed that an awareness campaign will soon be launched for the residents of Karachi. The Provincial Disaster Management Authority (PDMA) will finalise the awareness campaign with the help of the health ministry.

Heatwave case: SHC wants fortnightly progress reports from provincial govt

It was decided in the meeting that 171 first response centres for urgent relief and help will be established in case of heatstroke complaints.

They will be formed in the hospitals and dispensaries run by the health department, Karachi Metropolitan Corporation (KMC) and other organisations as well as private hospitals.

In addition, 58 tertiary care centres will be established. Twenty-seven of these will be set up in private hospitals.

Chief secretary's meeting

Chief secretary Muhammad Siddique Memon has asked the health department, PDMA, divisional commissioners, KMC and other relevant institutions to be alert in the height of the summer season in view of the expected heatwave. He ordered this while presiding over a high-level meeting at Sindh Secretariat on Tuesday morning.

Tackling the heatwave: Details of measures sought from Sindh government, NEPRA

He instructed that the core issues be ascertained and all the departments join hands to mutually combat the expected heatwave in the larger national interest.

At the meeting, K-Electric officials said all out efforts are being ensured to continue power supply to consumers, however, Memon asked them to minimise load-shedding, if possible.

The chief secretary also advised the finance secretary to release allocated funds for the preparatory measures, and asked the education and labour secretaries to review school and labour working/duty times in light of the heatwave. Unnecessary leaves of medical and paramedical staff should also be revoked, he directed.

Published in The Express Tribune, April 20th,  2016.