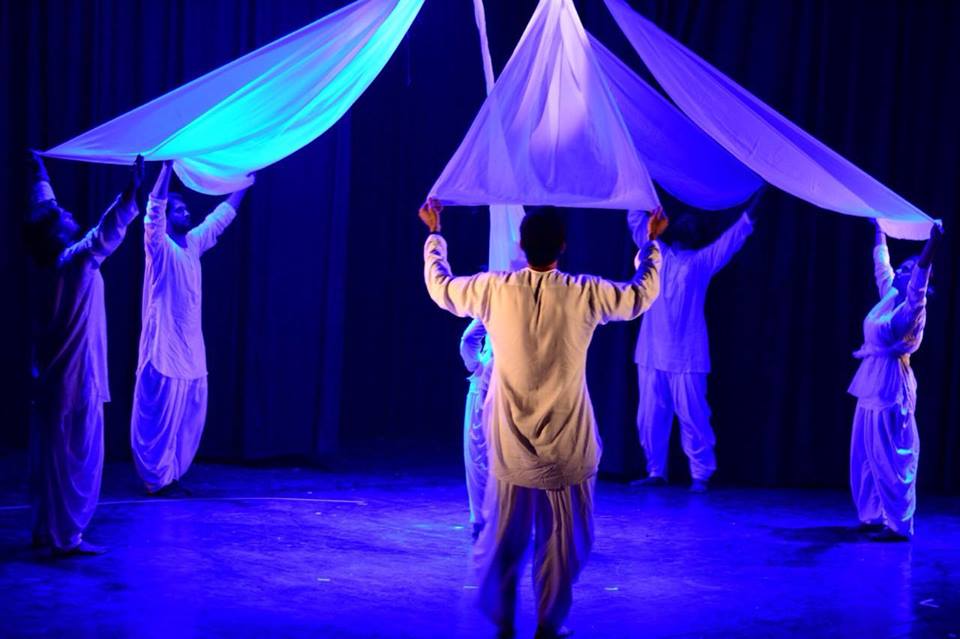 ---
LAHORE:



A play titled Anhi Ma Da Sufna by Ajoka Theatre will open at Alhamra on The Mall on Friday (today).




The play is based on the story of two individuals who dream of being reunited with their families across the border. It is set in the post war scenario of the 1970s.

Mai Jhanki, the protagonist, grew up in Prem Nagar village but moved to India during the Partition. As she begins to lose sight in her old age, she longs to visit her birthplace. She is told that this may not be possible as the border has been closed and there are visa restrictions in place. Jhanki's insistence encourages her family to find a way to visit her village. On the other side of the border is Ustad Rangu Rangsaaz, a dyer from Rang Mahal, who had refused to leave his beloved city at the time of Partition, wants to attend his niece's wedding in Amritsar but is unable to do so.  Shahid Nadeem, who has written the play, says it is inspired by true stories of a generation displaced during the Partition. He said the play discusses shattered dreams and traumatic nightmares and highlights resilience of the human spirit.

"The play focuses on the anguish and tribulations of the people of the Punjab who suffered more than any other community," Nadeem says.

He says the play also voices the aspirations of the common man wishes to live a life of freedom. It is dedicated to all those who could never return to their homeland, both in India and Pakistan.

The play has been directed by Usha Ganguli, a veteran theatre actor, director and activist from India. In her director's note, she says she is excited to be working with actors from Pakistan.

Published in The Express Tribune, April 15th, 2016.